Am in the process of building up a Rock Lobster frame... I don't have a budget, but its 'cheap as possible'.
Currently, the spend is at £460 and I have the following, about 95% there I reckon!
Frame: Merlin Rock Lobster
Forks: 2004 Marzocchi Bomber MX Comp 105mm
Groupset: Brand new Deore 10sp groupset (Gears, cranks, brakes and wheelset)
Wheels: Merlin Handbuilt Shimano 495 Disc Hubs, Sun Equalizer rims and DB spokes.
Seatpost: included with frame
Bars: Easton EA30
Stem: Easton Havoc (from the spare parts bin)
Saddle: Spare parts bin
As some of you may have noticed, I have a spare wheelset so the Shimano Deore wheels will be going in the classifieds if a mate doesn't want them.
Pics so far - Haven't had time to unpack the groupset yet!!
Frame:
Forks: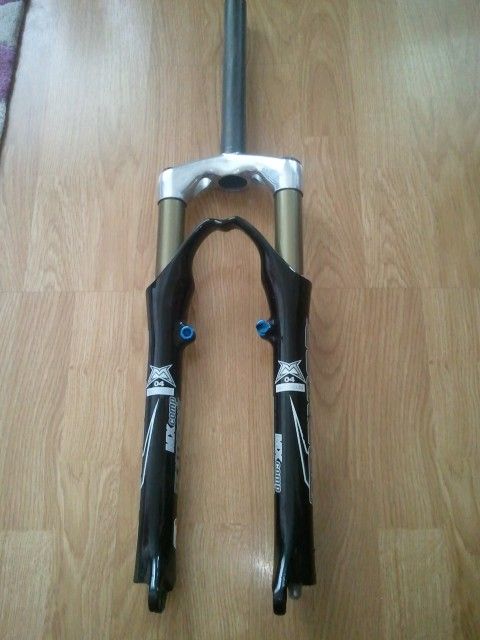 Merlin Handbuilt Wheels: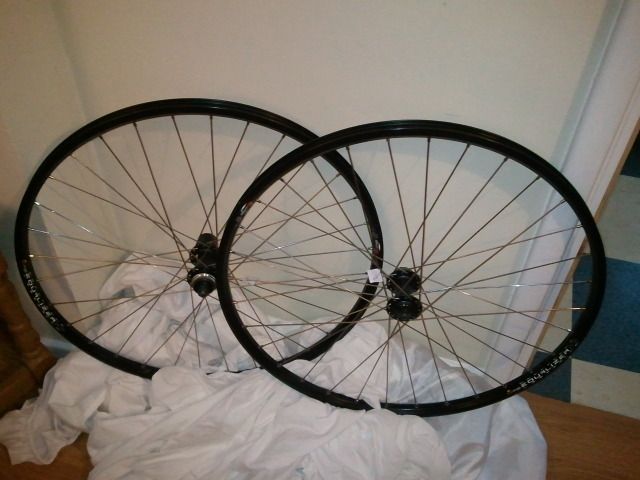 Full Deore groupset: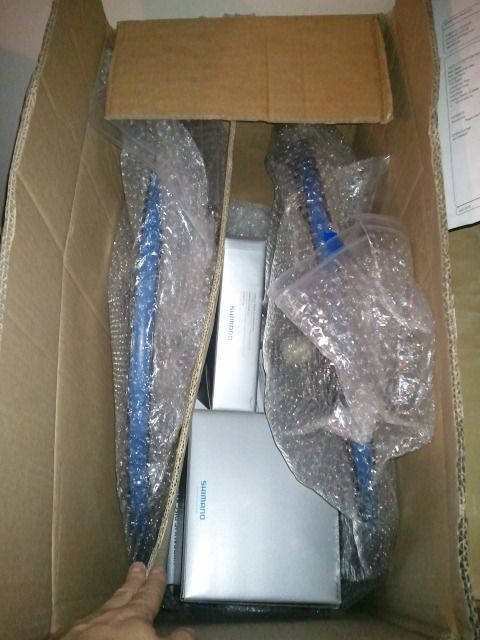 The plan is to build it up and use it over winter, then next spring/summer the frame will be going off to Argos Cycles for a full paint restoration.
So basically i'll have an 853 Reynolds framed HT with a full deore groupset and handbuilt wheel for what will essentially be sub £400 once i'm done