Show us your c456's and let us know what you've learnt from your builds and what you'd recommend to other people considering their own.
I'll start off with mine.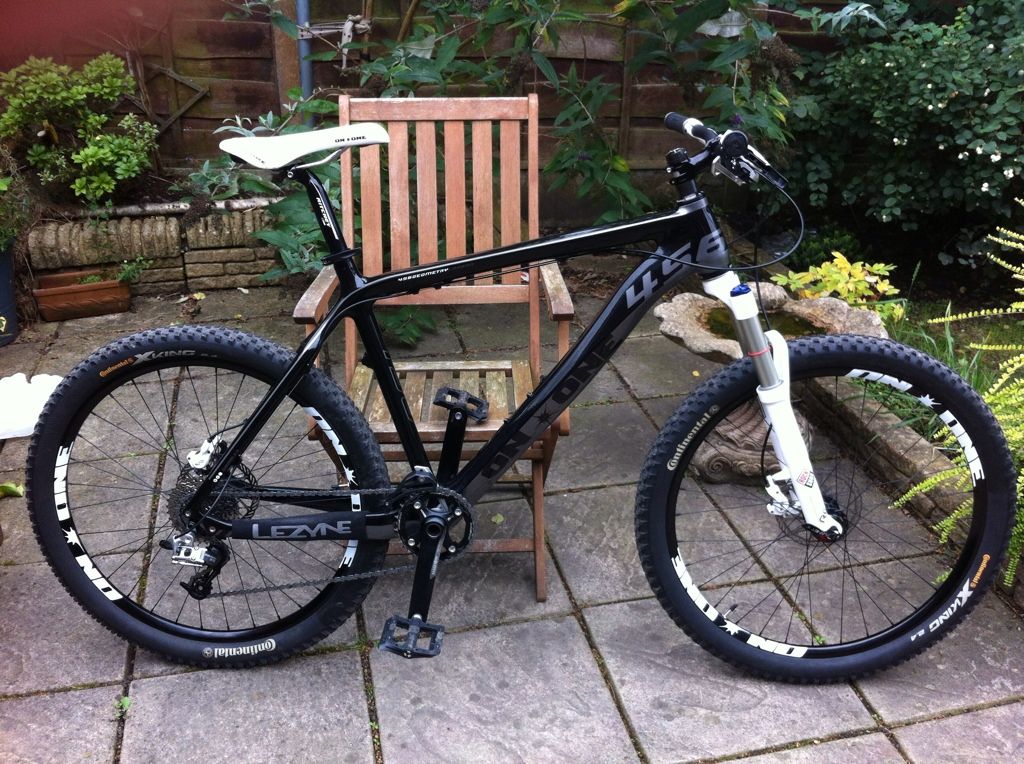 [/img]
I went for 120mm Recon TK gold forks as i use it mostly for xc riding witht he occasional trail centre/delamere day out.
Also -
- Easton Vice 710 bars
- Onone adaptable max wheels
- 1x9 Sram X9 gearing and cranks
- Race face front ring
- Avid Juicy 3 brakes
- Ritchet WCS post
- Onone bignose saddle
- Oneone ultralight 50mm stem
- Lizard skin peaty lock ons
- Nukeproof electron pedals
- Currently running on Conti x king 2.4 tyres but trying some conti supersonic speed king 2.1s tomorrow to help with my daily commute
I've been really happy with it so far. Very impressed and surprised with the general feel of the frame on bumpy ground after reading the infamous magazine review a couple of moths ago that had a bit of a go at the off road feel of the frame. I think Ive got a bit of a hotch potch setup that is split between more serious riding and general xc. I'd welcome advice on getting the weight down (which should be around 25lb when I change the tyres) from anyone unless thats already a good weight? I'm not sure what is but it certainly feels light enough.
-