I've been thinking about getting a Piglet for a while now. After reading plenty of reviews and write-ups over the past year or so, it sounds like the ideal bike for me. There's nowt wrong with my current bike really, it's served me well, but I like the idea of building something up myself, and I want to see what a steel frame is really like.
When a cheap 2011 Piglet frame appeared on CRC I was too tempted. I know the 2013 models will be out sooner or later, but I've saved the best part of a ton and I can live without ISCG tabs, even if they do appear on the new frames; and I wanted a green one anyway! So here it is.....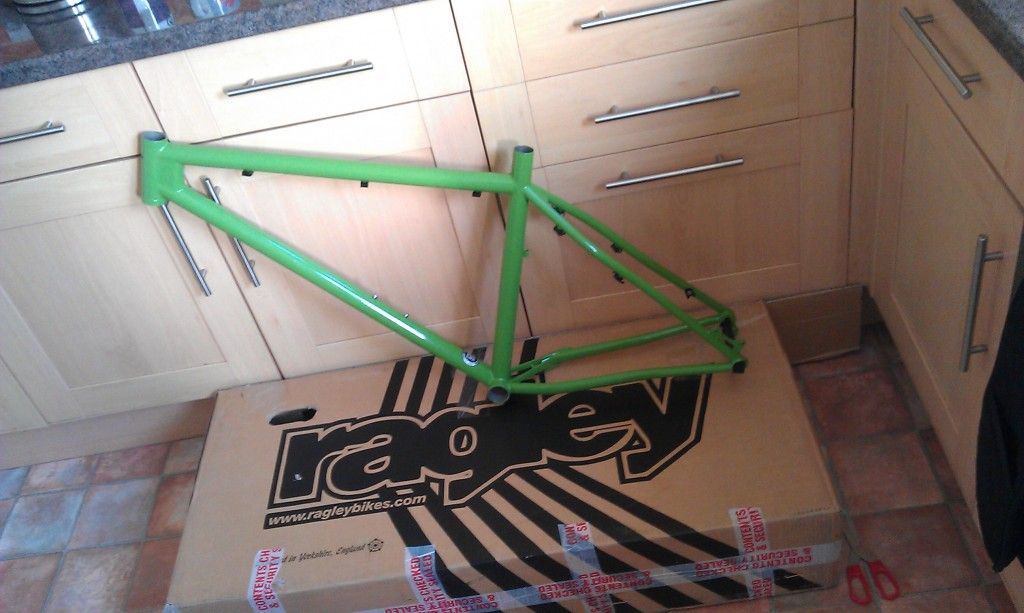 I'm gonna transfer as many components from the Vitus over as possible.....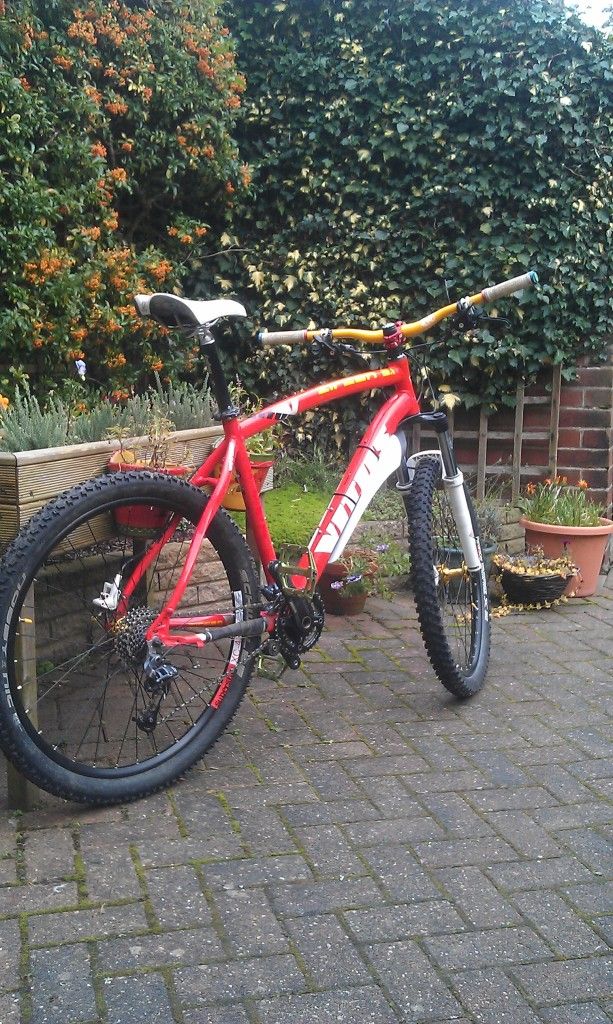 and then upgrade any as and when I think it's necessary. Need some new components, first ones arrived today.....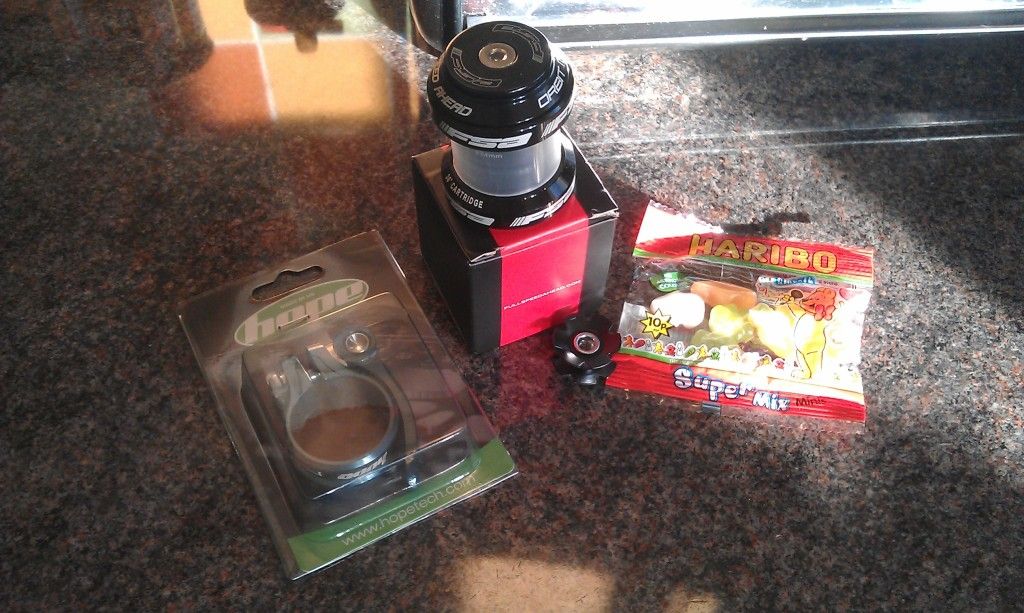 The frames is in the LBS this week to have the headset fitted. I'm gone strip and clean up the Vitus tomorrow, then cobble it all together once the headset's in. Think I'll probably get stuck with gear and brake cables and I know the rear caliper mount will need changing too. What I'll probably do is get as far as I can, make a mess of it then take it all into the LBS for them to fix!