Pics: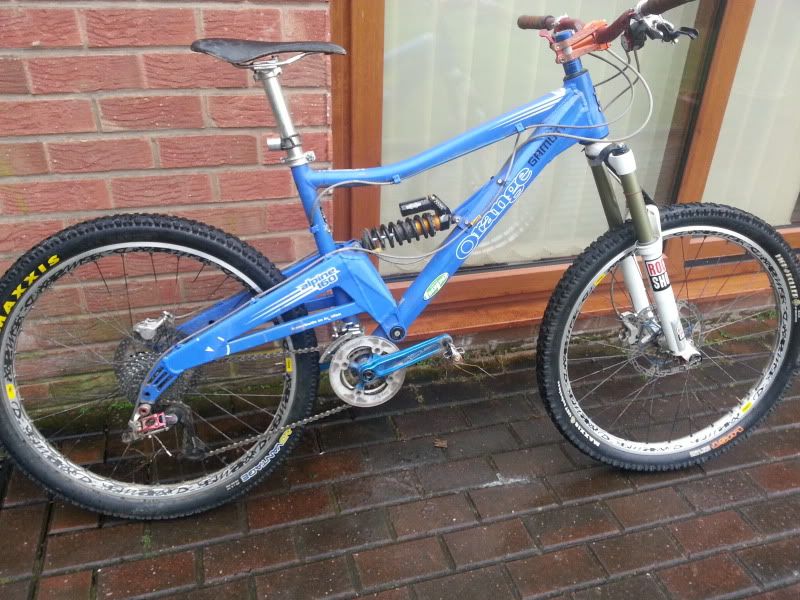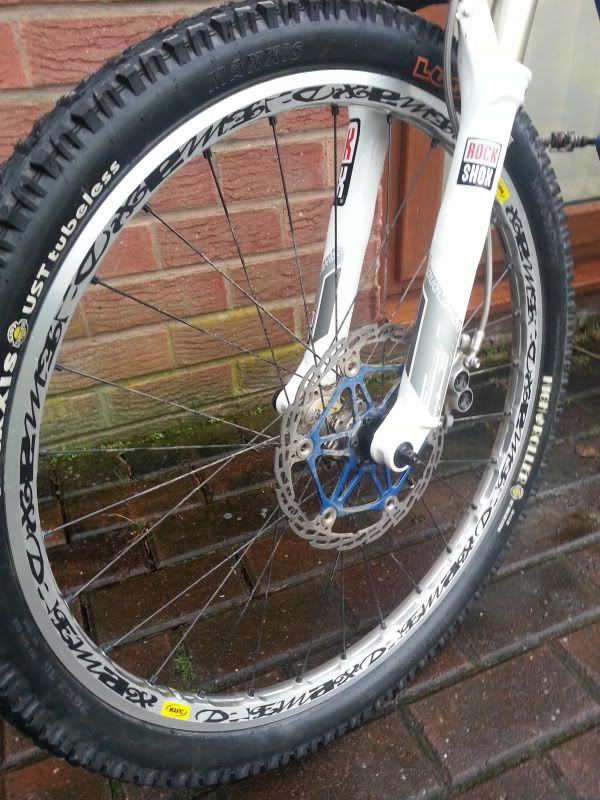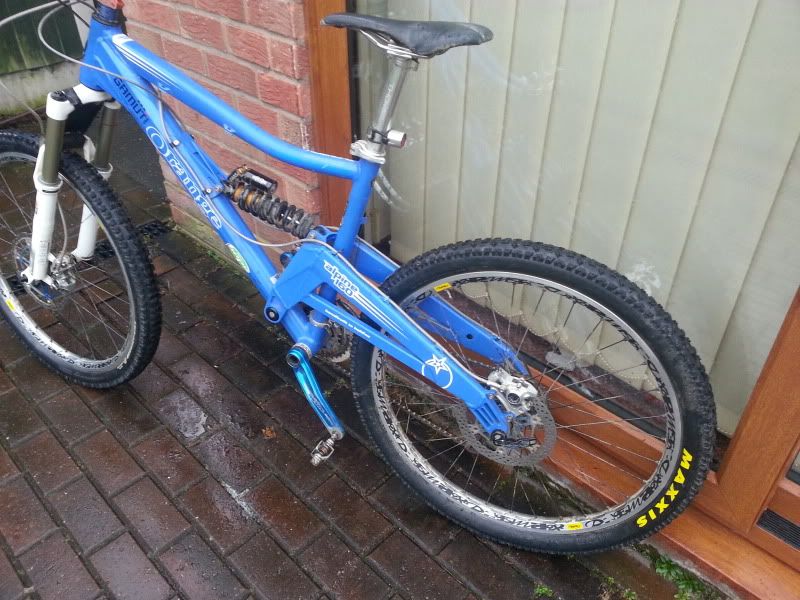 With my old C456
Frame: 2011 Orange Alpine 160
Forks: Rock Shox Revs 150mm
Shock CCDB Spring
Bars: Anser 720mm
Stem: Easton
Headset: Hope Mixer
Grips: ODI
Bar Ends:n/a
Front Brake Lever assy: Hope Tech
Front Caliper: M4
Front disc: Saw 203mm floating
Rear Brake Lever assy:Hope Tech
Rear Caliper: V2
Rear Disc: 183mm Floating V2 Rotor
Hoses: Braided hoses
Shifters: Sram X0 Redwin
Cables: Goodridge
Front Mech: Sram X9
Rear Mech: Sram X0 Redwin
Chain Device: n/a
Seat: Selle Italia 190gms
Seat Post: Thompson Elite
Seat Post Clamp: Hope QR
Cranks: Race Face Atlas (I think)
Chainring(s): Race face 22/32
Chain: Sram 991
Cassette: Sram 950 iirc
Pedals: Crank Brothers Egg Beaters
Bottom Bracket: RaceFace
Front Wheel: Mavic Deemax 2009
Rim: Deemax 2009
Spokes: Mavic
Hub:
Tube:
Tire: Maxxis High Roller, HR2 to go on
Back Wheel: Mavic Deemax 2009
Rim: Deemax 2009
Spokes: Mavic
Hub:
Tube:
Tire: Advantage 2.1, Advantage 2.25/Ardent 2.25 aswell.
After the theft of my C456 a few weeks ago I was bikeless. This caused me alot of trouble as I do not drive and relied upon the bike for commuting.
So I asked a good mate if he could loan me his bike, namely the Alpine 160. He said yes and said "you can buy it if you want" he told me the price and without hesitation I said yes.
The bike is completley different to the C456 as that bike was a point and shoot with great climbing and desending capabilities aswell as long distance riding. Namley a 90 mile ride from the Wirral to Llandegla and back.
I've been riding the Alpine for just under 2 weeks now and I am impressed by the climbing of it, sure the 16kg weight is alot but this will help once I buy another HT.
It gives you great confidence in downhill sections which is good but I do not want to push myself to quick to soon.
Will end this on a good note though, the scum who robbed my bike has been arrested amd I have had returned the following;
Wheels (pro 2 evo hubs, mavic 317 and nukeproof rims)
Sektor forks
Hope v2 brakes.
So my next build will be a little cheaper
Thanks for reading.
Phil