Posts: 1218
Joined: Tue Dec 08, 2009 18:45 pm
---
Lovely bike, my 2011 Allez has been relegated to my winter/foul weather ride now but in many ways I love it more than my carbon roadie, really should get some pics up actually!
---
very nice! I like it! bet ultegra is nice on it, im turning mine into 105 slowly but surely, in fact I must get round to posting my bike in here but I need to study the ocp thread a bit more first! Ive been thinking recently about another bike but its funny reading on this thread how much people seem to like them!
---
Posts: 1218
Joined: Tue Dec 08, 2009 18:45 pm
seen as i upgraded the venges bars, i stuck its stem onto the allez....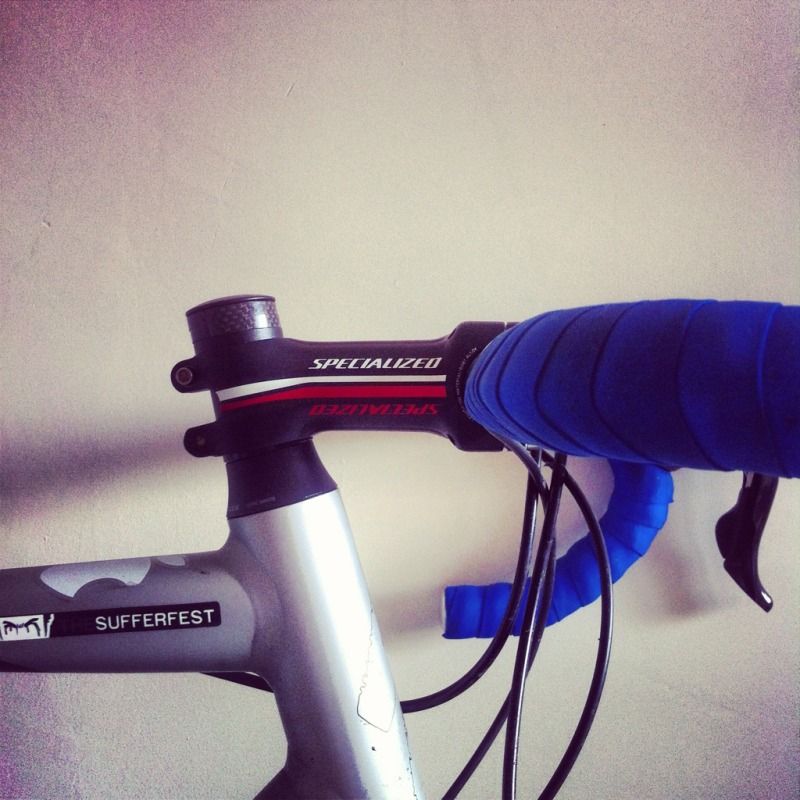 ---
Posts: 1218
Joined: Tue Dec 08, 2009 18:45 pm
decided to upgrade the bars to Easton EC70 Aero carbon ones, and changed the tape to red Deda while i was at it..
off with the old
on with the new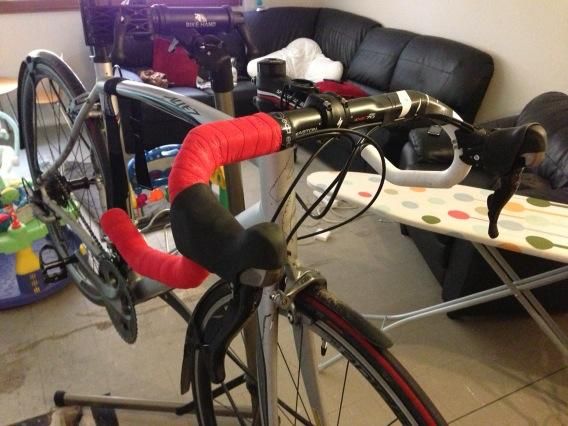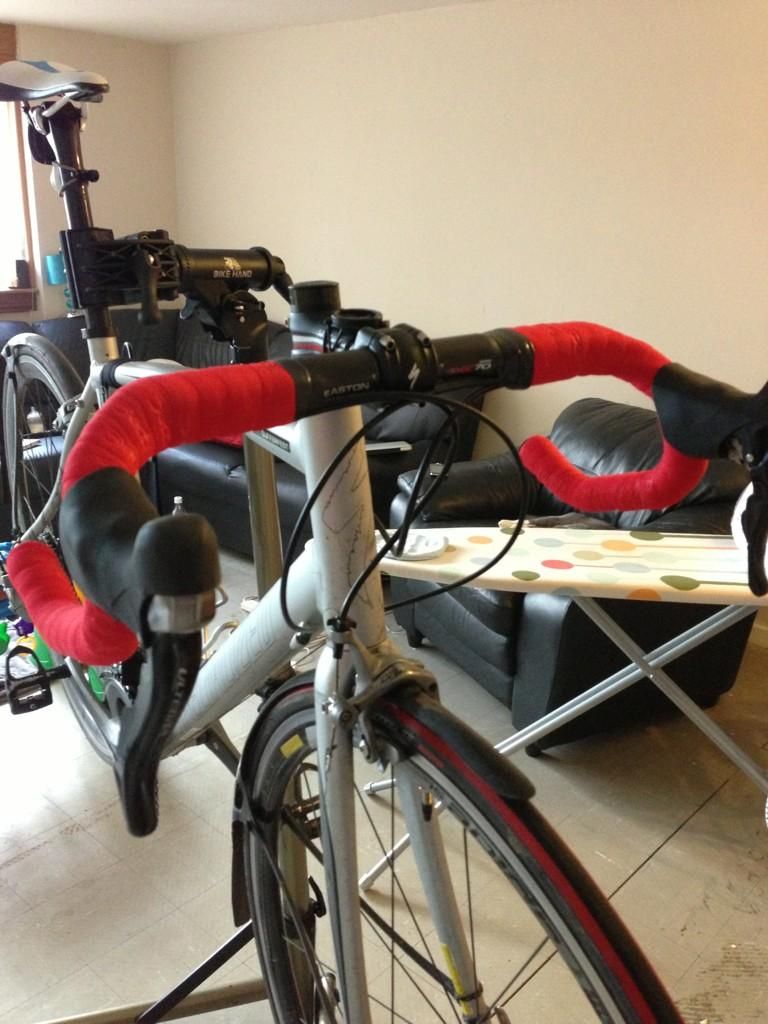 never attempted road bars, shifters and tapes before so it was a new one for me, bit fiddly but not too bad....took an hour all in.
not too bad i dont think lol
---
Hi,

I am so glad I found the photos of your nice bike on the net ! I am really interested in buying a Roval Rapide Sl 35 wheelset, but there is hardly any info available about their ride quality, durability etc. Could you tell me please how they feel, how sturdy they are ? Are they stiff enough, do they corner reliably on downhill turns ? Are the bearings smooth, long lasting or did you have any trouble with them ? DId you have any spoke failure ? Is the braking good on its rims ?
Any pieces of info would be really appreciated.
Cheers,
Gabor
(from Budapest, Hungary)
---
Posts: 4319
Joined: Sun Oct 03, 2010 08:21 am
Contact:
badly_dubbed wrote:a better pic of how it stands, been having a bit lower back pain and weirdly since slamming the stem it feels lots better!

not a bad winter hack/training bike i dont think
great shot...
---
---
Who is online
Users browsing this forum: No registered users and 7 guests