This is my new bike, technically a rb002 from Carbonzone, but the same as the
FM028
from everyone else.
The steerer tube is to be cut again when I'm happy with the position. Also, the seat post is to be raised a little but will be swapped as the Thomson ones with setback look rubbish unless there is quite a bit showing.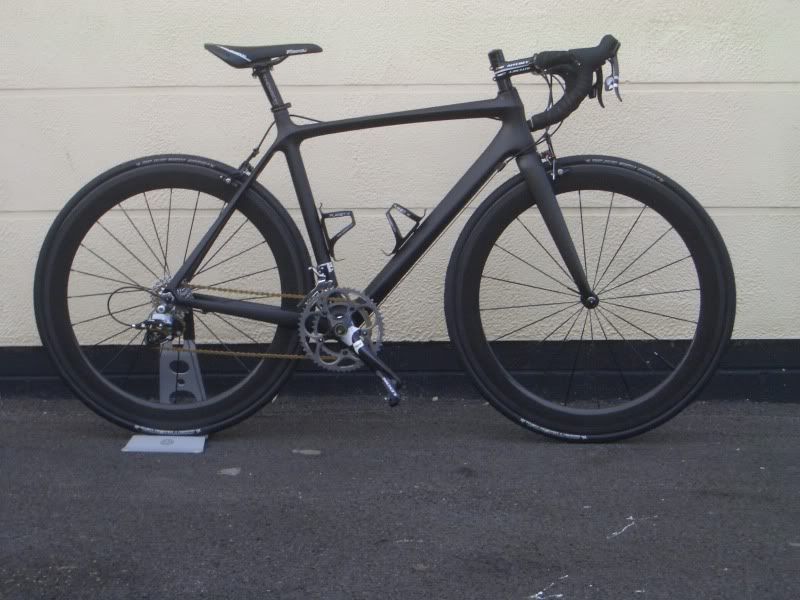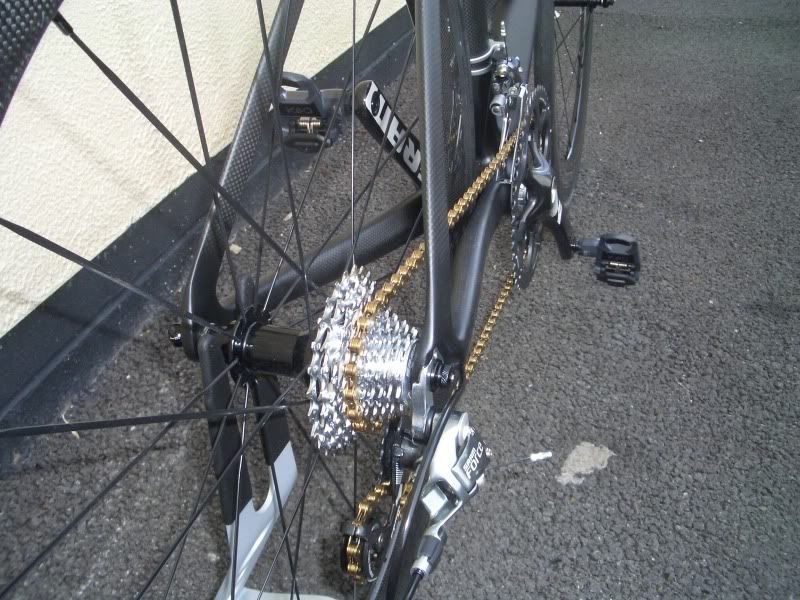 Frame& Forks: Carbonzone
FM028
finished with matt clearcoat
Bars: Ritchey WCS Logic II Alloy
Stem: Ricthey WCS 4 Axis Alloy
Headset: Neco
Bar Tape: Arundel Cork
Brake Callipers - Planet X Ultralight CNC
Shifters: SRAM Force
Cables: SRAM
Front Mech: SRAM Force
Rear Mech: SRAM Force
Seat: San Marco RegalE FX Carbon
Seat Post: Thomson Elite
Seat Post Clamp: Thomson
Cranks: SRAM Force
Chain: KMC X10L
Cassette: SRAM PG1070
Pedals: Look Keo Classic
Bottom Bracket: SRAM GXP
Wheel: Carbonzone 60mm Carbon Clicnhers
Tube: Nutrak 700 x 18-23
Tire: Continental GP4000s
Skewers: Planet X Ti & Carbon
Accessories: 2 x Planet X Bottle Cages finished in matte clear coat
Weight: I don't have any scales suitable for the whole thing but have weighed all components on the postal scales at work. Its came to a very portly 7752g
. However, it had Force brakes and no name skewers and by swapping both I have already saved 125g so am down to 7627g. My goal is under 6.8kg and I will be getting a lighter wheelset and swapping the seat post, handle bars and cables. Hopefully this will do it.