After selling my HiFi, tools, old bike bits and anything else that wasn't bolted down I finally raised enough money for this...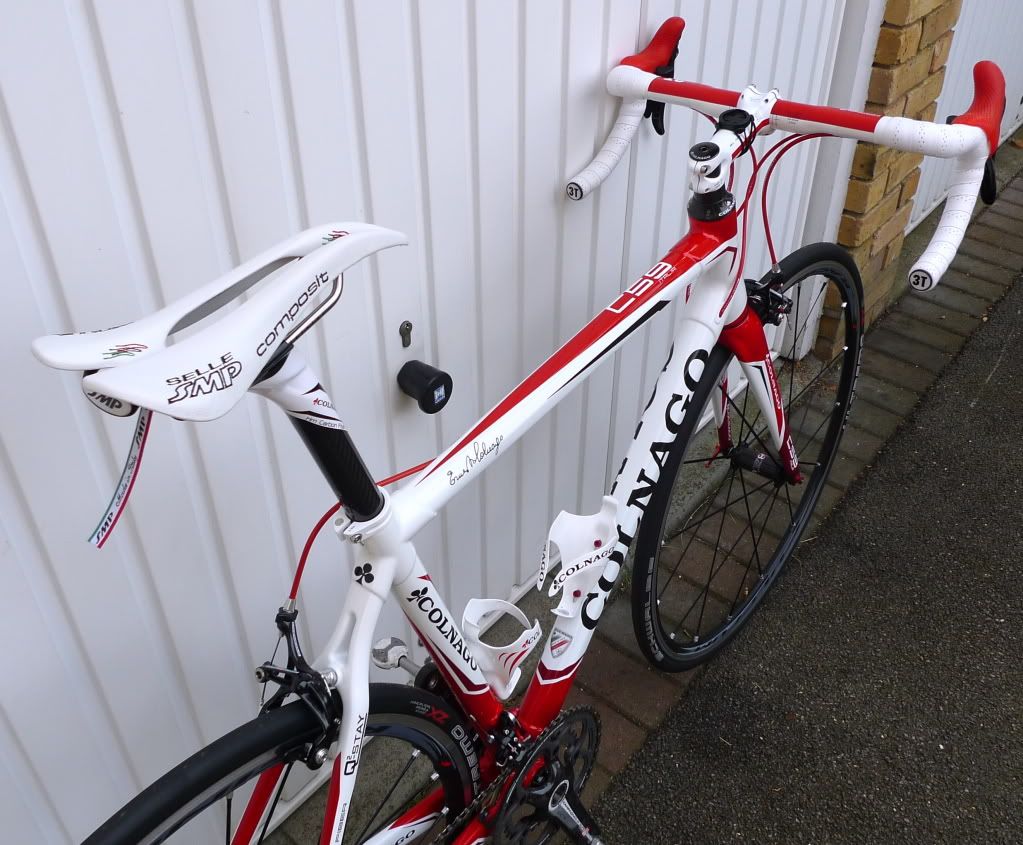 The Super Record groupset is excellent, very slick and positive. I was going to fit Record to save money but I knew I would regret it later so paid the extra, I'm very glad I did.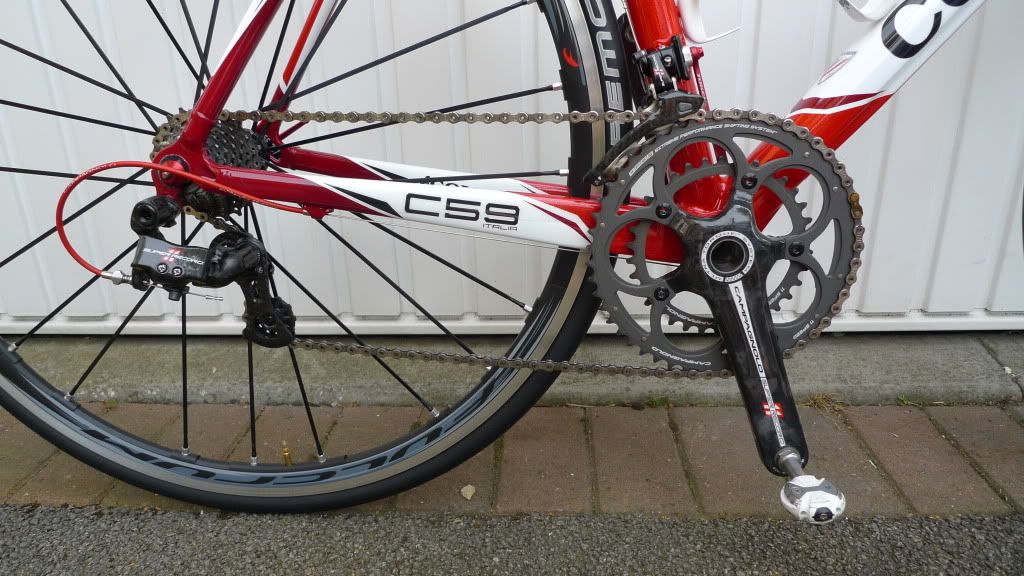 I was expecting the paintwork to be good but it's actually flawless. The light red is a heavy metallic that looks great in the sunshine, that's if we had any. Every time I see this bike it reminds me of the old Marlboro Maclaren's driven by Senna and Prost.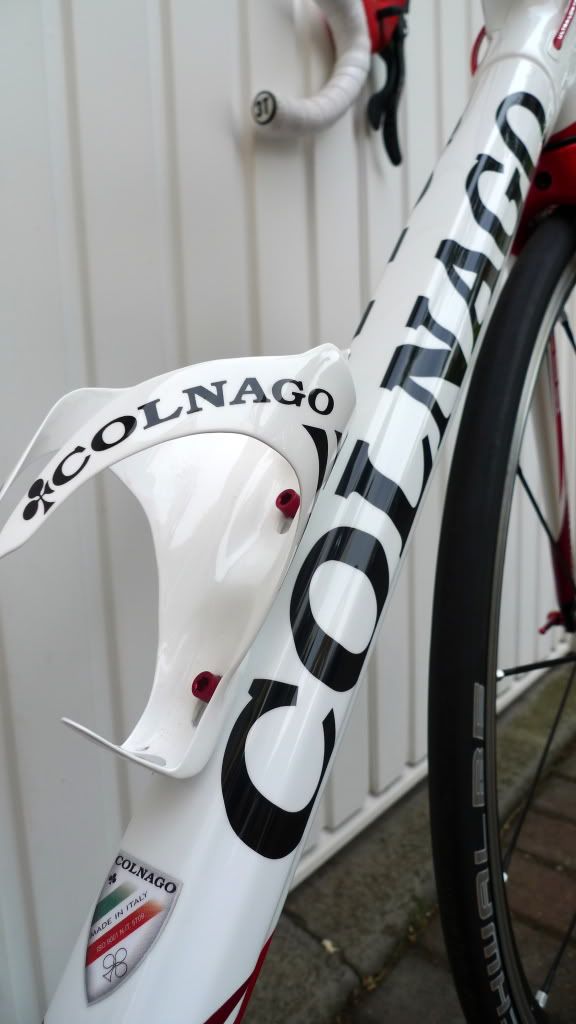 The wheels are Fulcrum Zero Dark Labels with ceramic bearings and roll very well, better than the Kysrium SL's I use as training wheels.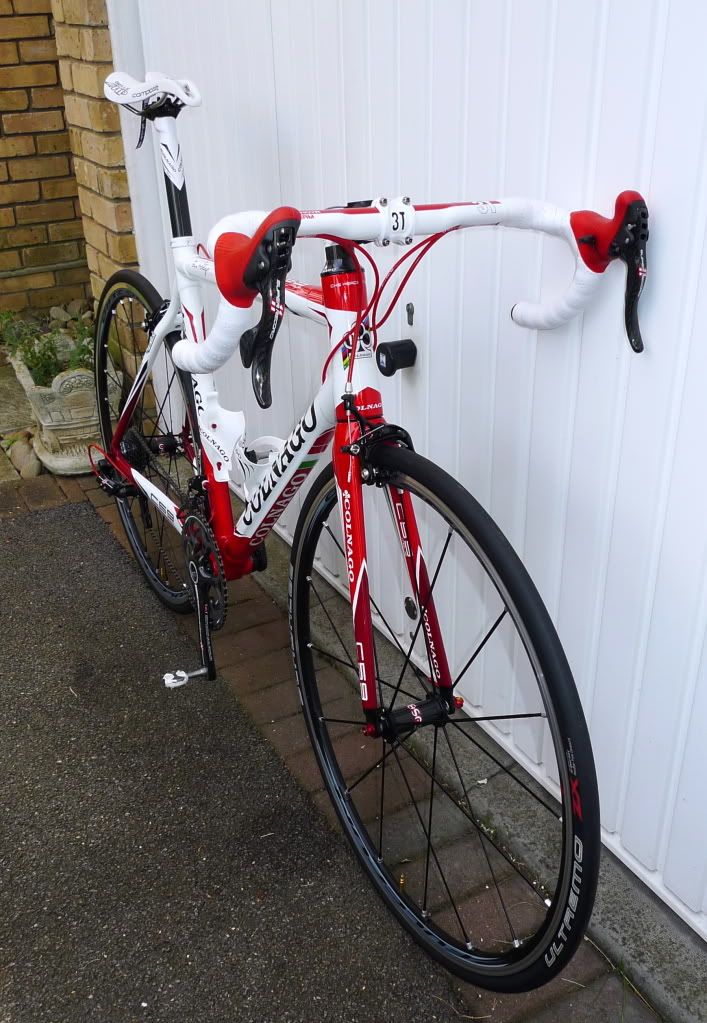 It's not especially light, about 7kg on my bathroom scales, but if I fitted my carbon race wheels I think it would come in around 6.7-8kg. I won't be racing this as I could never afford to replace it if I broke it, which is a real shame as it would be/is an awesome race bike. I have a Cube Litening which is now my full time training/race bike and that's good enough for me at my mediocre standard.
The ride is surprisingly smooth, comparable to steel but lighter, and the handling is outstanding. If you are considering C59 I can thoroughly recommend it.
And by the way the pictures really don't do it justice.