Well the Winter Months are fast approaching and I have finally come across all the components to finish my Custom Build. Pictures of this bike half completed have already been posted on bikeradar so to cut a long story short...
This bike started life as a used Carrera TDF that I purchased from a friend back in 2011. I bought it for about £120 and he threw in a free New Boardman Road Helmet and carry case (Whilst not a great fan of its looks its relatively light and I still use it today).
Originally I had no intention of building the bike up, I just meant to clean it and give it a fair bit of TLC as it was in a bit of a sorry state. If your like me however, once you start a project, its easy to get carried away. In total now (after selling all the parts that came on the bike and just keeping the frame) it has cost around £650 (£800 spent before selling the old parts). I have saved quite a lot of money waiting for sales and swapping between CRC and Ribble (which seem to have the best prices).
The only original part on the bike is the frame, which I stripped and Hand Polished (endlessly it seems). The rest of the components were picked after much deliberation such as reading reviews etc. and have been chosen as they combine (in my opinion) the best aesthetics, performance and value for money. The total weight comes in at around 8.4kg which is not too bad in my opinion as the wheels could be upgraded in the future to bring the weight quite easily below 8kg for the sake of a few hundred pounds.
The only other thing worth noting is the fact that my bike is built up as a compact (frame geometry, handlebars, drivetrain) and whilst not being favorable to everyone it suits me fine as I am relatively short (5ft10) and prefer the sportive style of riding position. Hope you enjoy the pictures and let me know what you think, I'm open to criticism! Below the pictures I have included a list of all the components in case any one is interested..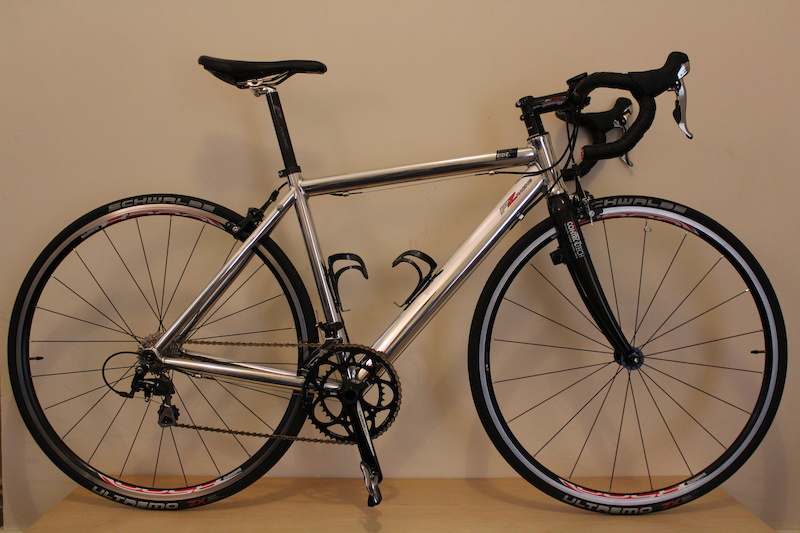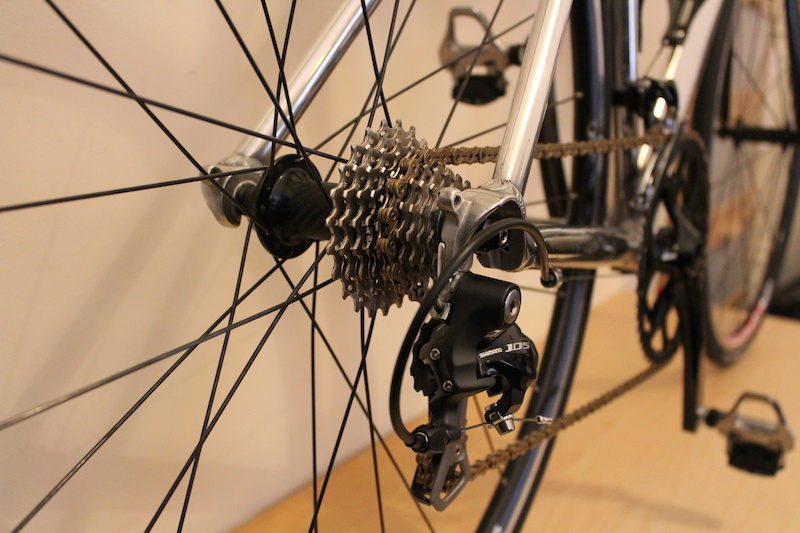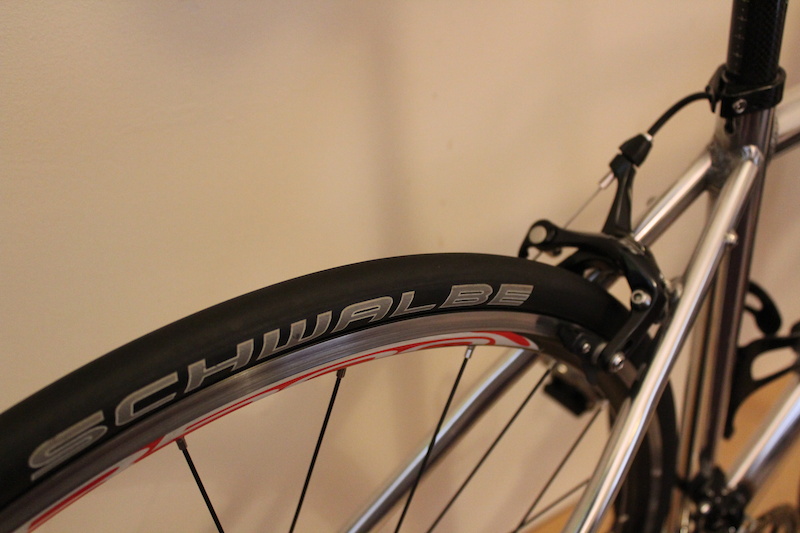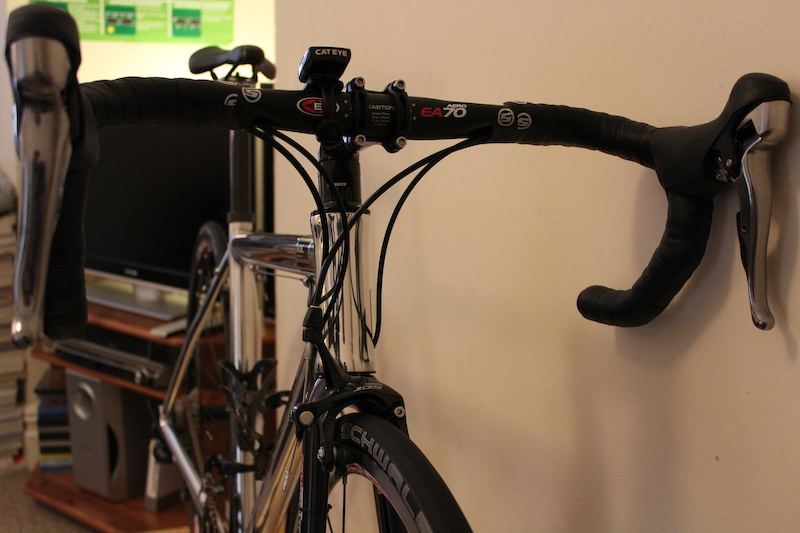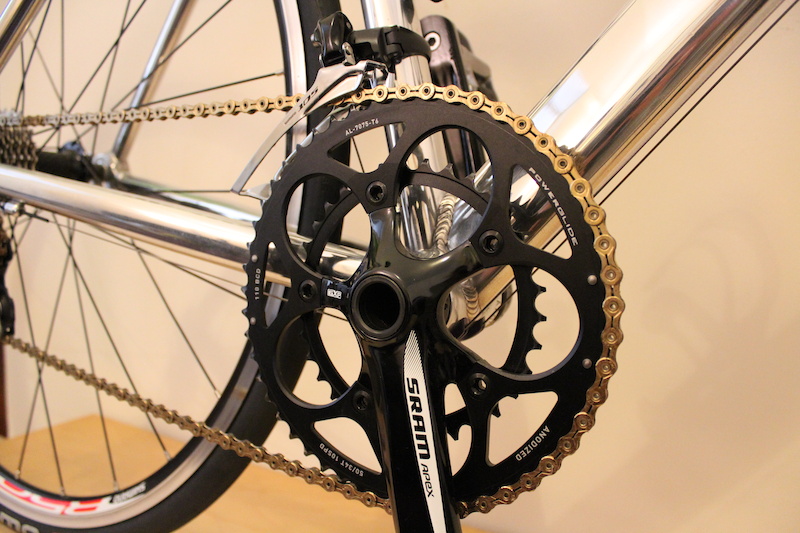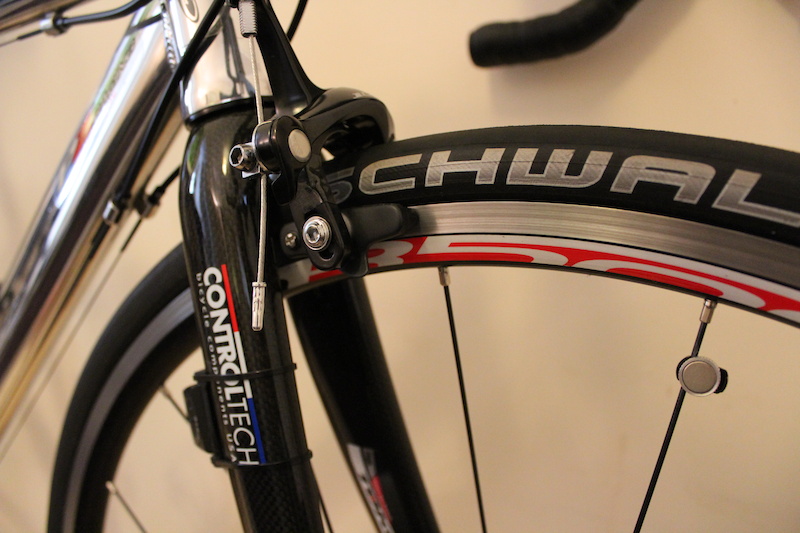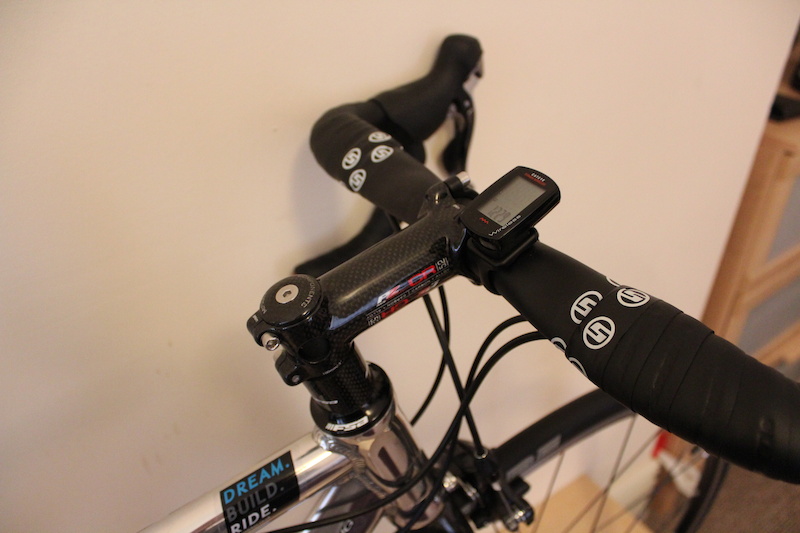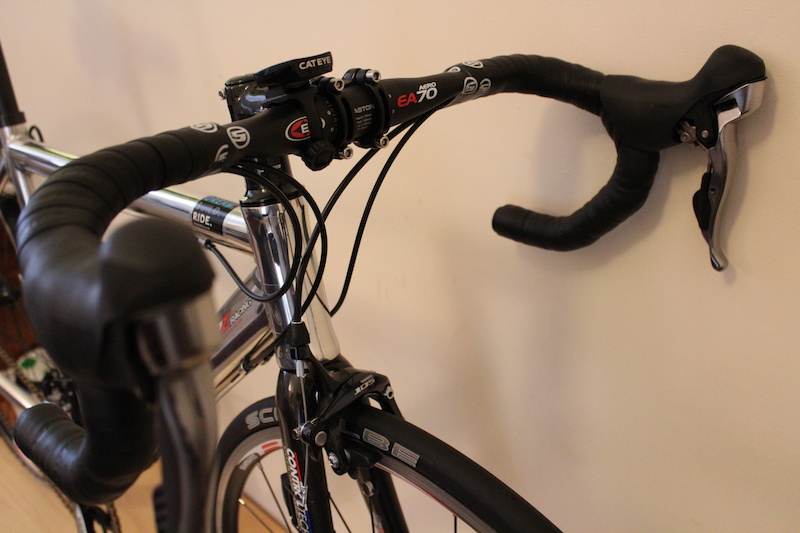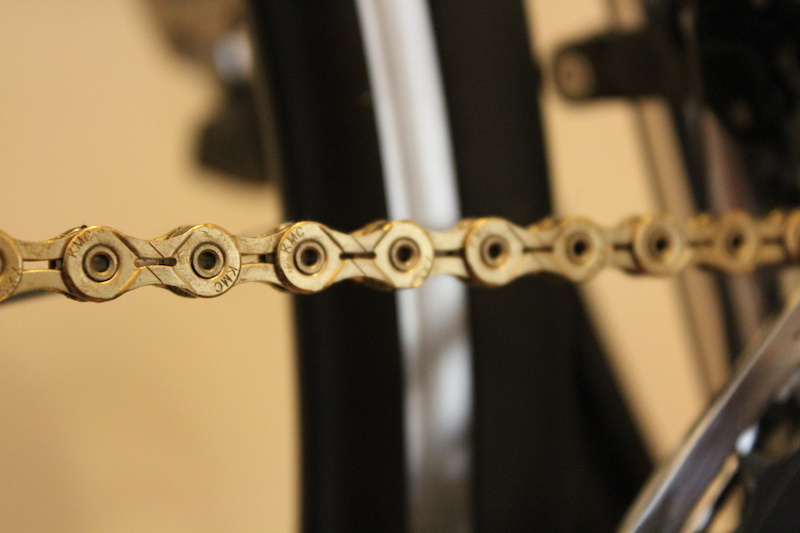 Frame: Aluminium w/FSA no.57e Headset
Forks: Controltech Lightning Full Carbon
Compression Plug: M Part Carbon
Stem: PZ Racing CR5.2
Seatpost: CSN Carbon / Alloy
Handlebars: Easton EA70 Aero Bars 2012
Bar Tape: SRAM Supersport
Saddle: Bontrager Affinity RL
Brakeset: Shimano 105 5700 (Black)
Front Der: Shimano 105 5700 (Black)
Rear Der: Shimano 105 5700 (Black)
Chainset w/BB: SRAM Apex White 34/50 170mm / GXP Team BB
Chain: KMC X10 SL Ti N Gold
Shifters: Shimano 105 5700 (Silver)
Pedals: Shimano 105 5700 (Silver)
Cassette: Shimano Ultegra 6700 11-23t
Wheelset: Shimano WH-R500
Tyres: Schwalbe Ultremo ZX HD Black 23c
Tubes: Michelin A1 Airstop Butyl
Skewers: Halo Hex Key (Black)
Oh, and I just stumbled across this picture of when I first bought it!