My new little toy , bought this frame from another member Galatzo.
This replaced a madone 5.2 pro where the head tube was just too small for me .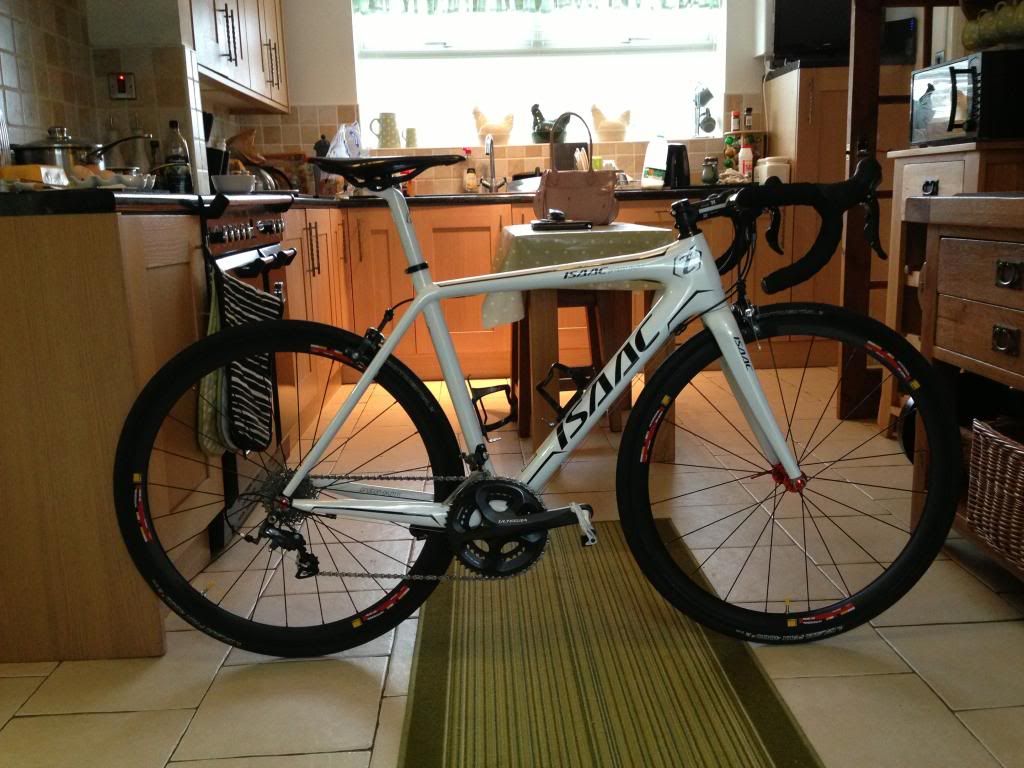 Ultegra Grey 6700
Fizik Arione CX Braided rails
3T ARX Stem
Bontrager RXL Blade - 44cm
Spesh Bar phat tape
Look Keo Max pedals
Issac Seat post - looking at a Storck though .
Spin Cycles 38 MM Clinchers
Conti GP4000s
Only just built it up and had a quick spin and first impressions are very good.