Hello.
I will be using this post to track my build of a kuota kharma. I've now sourced the majority of the parts and will be slowly putting all together. Nearly everything will be 2nd hand from here or ebay
This was the exciting day when it arrived a few days ago
Yes the garage is a mess. Got a motorbike race on sunday and the bike needed work and everything got thrown around a bit! You can see my current allez in the pic which will becomme a winter/wet weather bike. I shall be using the wheels from that kinnetic k1, s and putting the originals back on allez
This will be a learn as I go project, I've hardly any bike mechanic experience. The most I've done is change my allez from 9sp sora to 10speed 105.
Heres the frame which is a medium.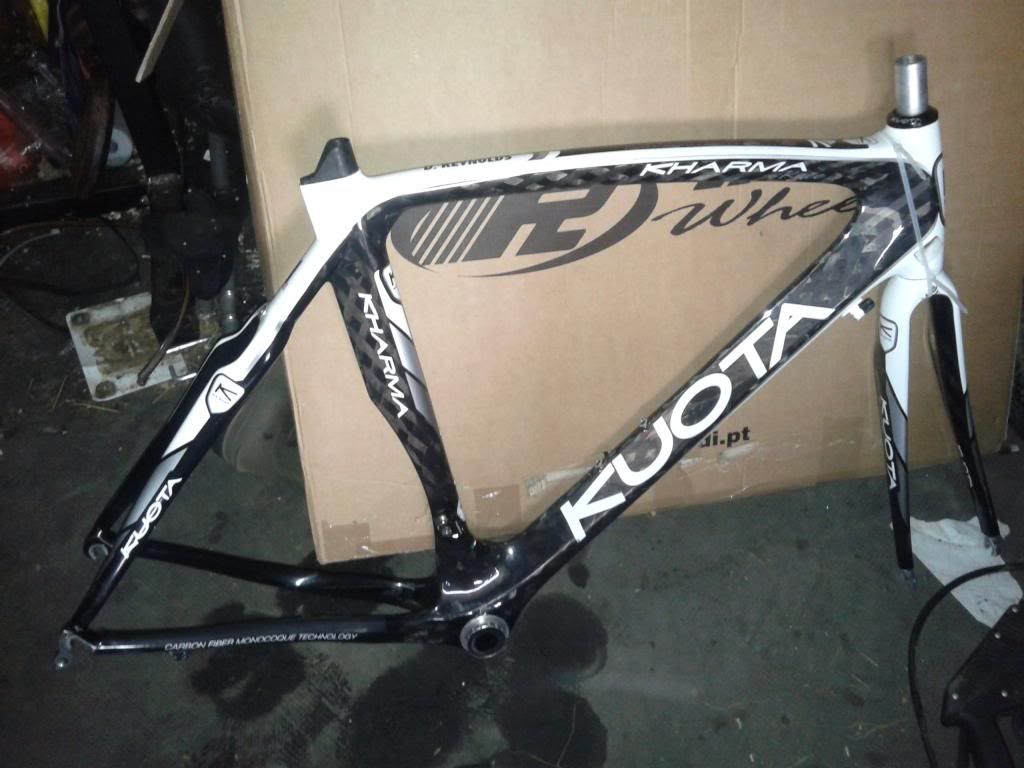 Since this picture I have removed the bottom bracket which was an fsa I have ordered a new dura ace 7000 bb (one of the only new items that will be used) I have also added the brakes which were ultegra 6600 and a 6700 ultegra rear mech
The only items i need to get are a chain and and cassette.