After the washout the last week has been, decided against the cut gate ride we had planned and thought we'd do something more local and more importantly, wet weather friendly
So, 9:30 we set off from Clough house at Wildboarclough, heading up over the hill to make it down to 3 shires head.
A few choice pictures to give you a feel for the ride
Nice long descent down to 3 shires. Covered with fist sized boulders, few really good bits with rocks you can pop off on the way down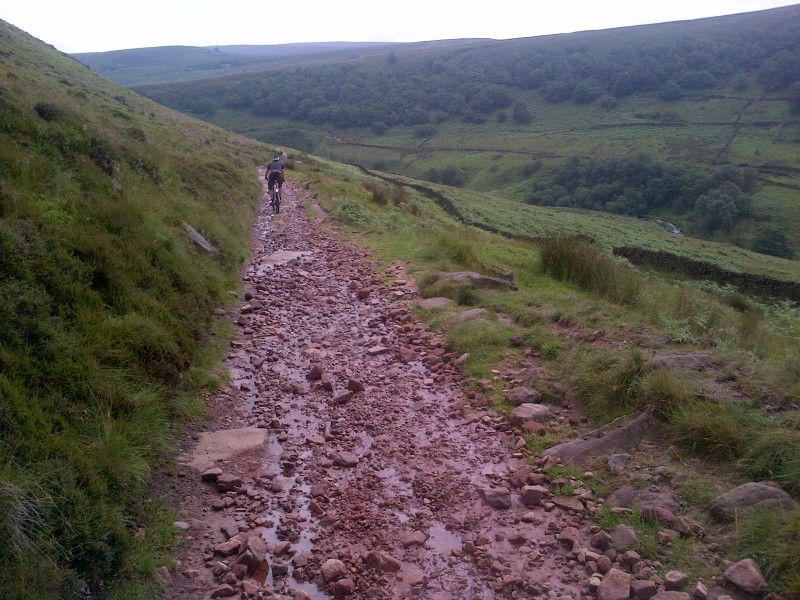 3 shires, makes a nice snack stop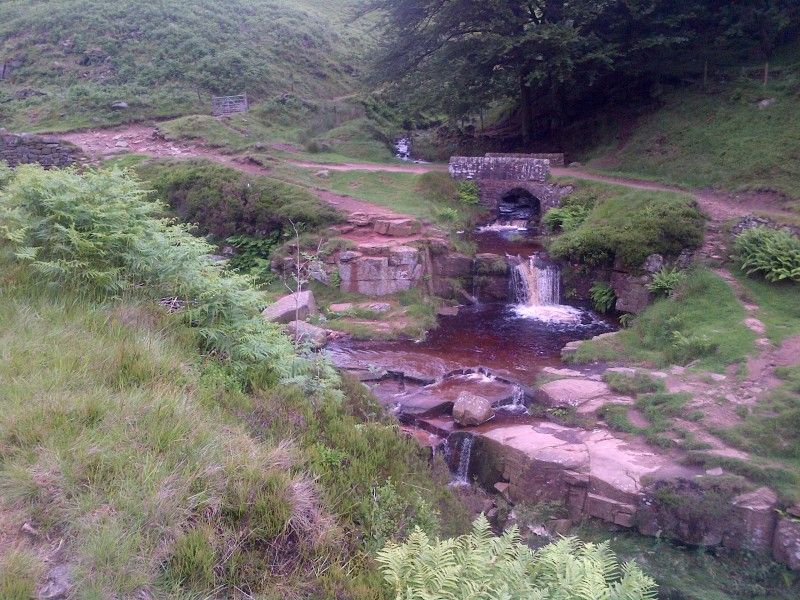 took the right route at 3 shires and end up at the small river crossing by the old mines, still have yet to clear this fully, bit at the bottom catches you out as its a sharp turn at the end..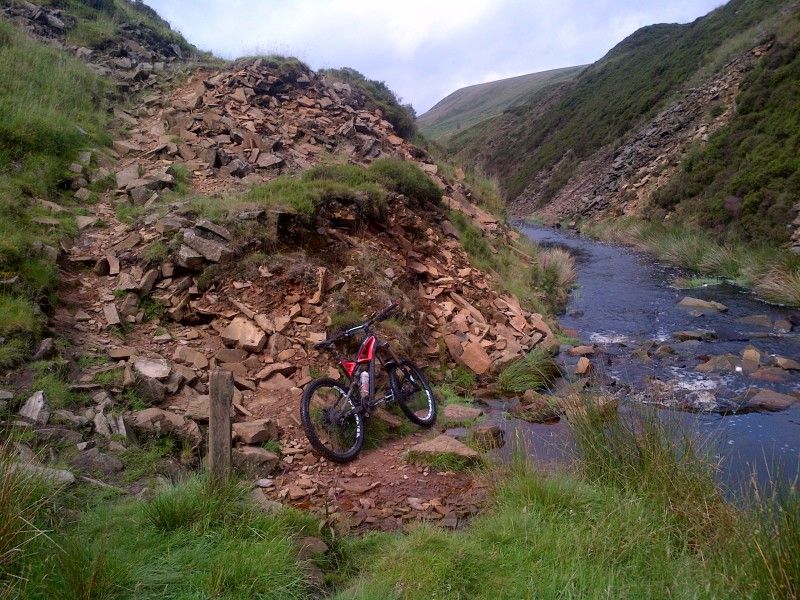 up out of the valley and towards the cat and fiddle, then made our way down the opposite side of the valley
stumbled across a lovely little natural jump, so pics had to be taken
(me)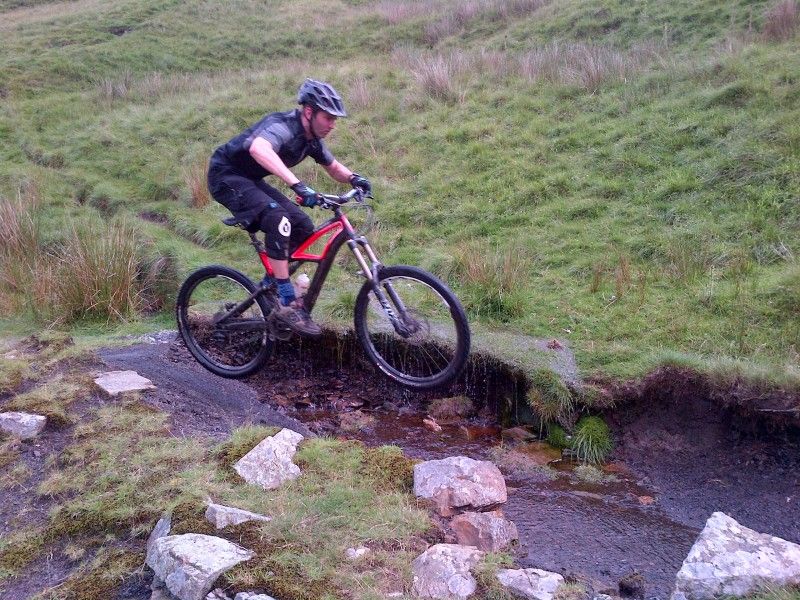 my mate (mike)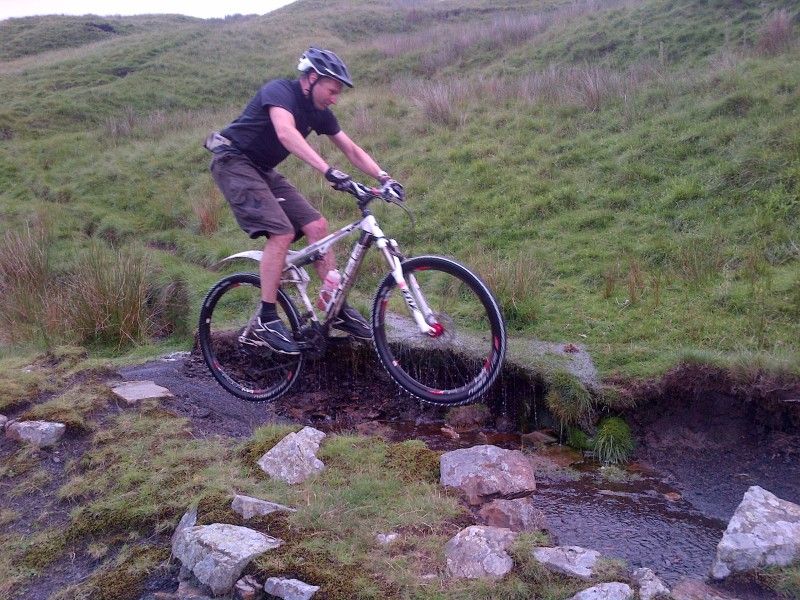 onwards down towards clough house again, was a bit damp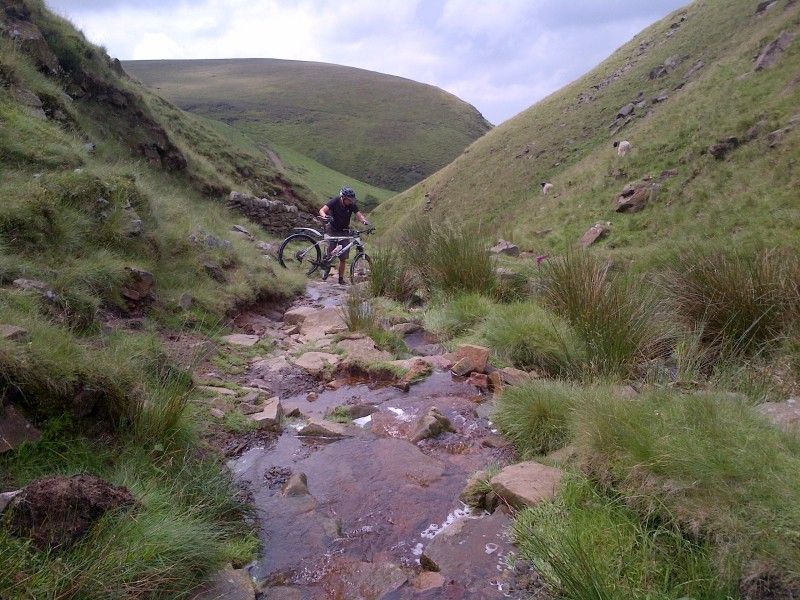 Then we thought, the sun is out, why not do a macc forest loop while were out. So big climb up to the top of the forest to give you this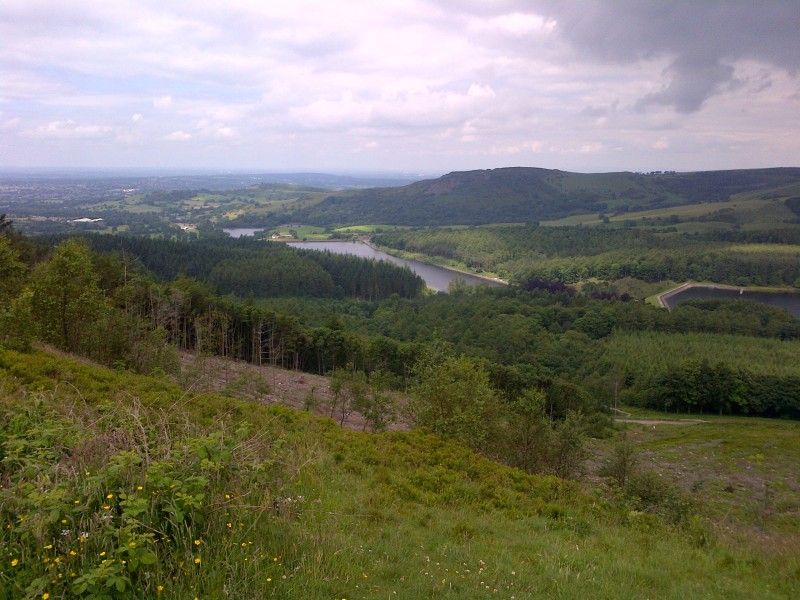 from which we could see the pub, so off down to the old smithy for a well deserved pint and chips
On the way, we had a look at the macc forest downhillers latest piece of work.. You know how you can't really get the proper feel / perspective of something on a pic, well this is looking down the drop in
doesn't look too bad eh?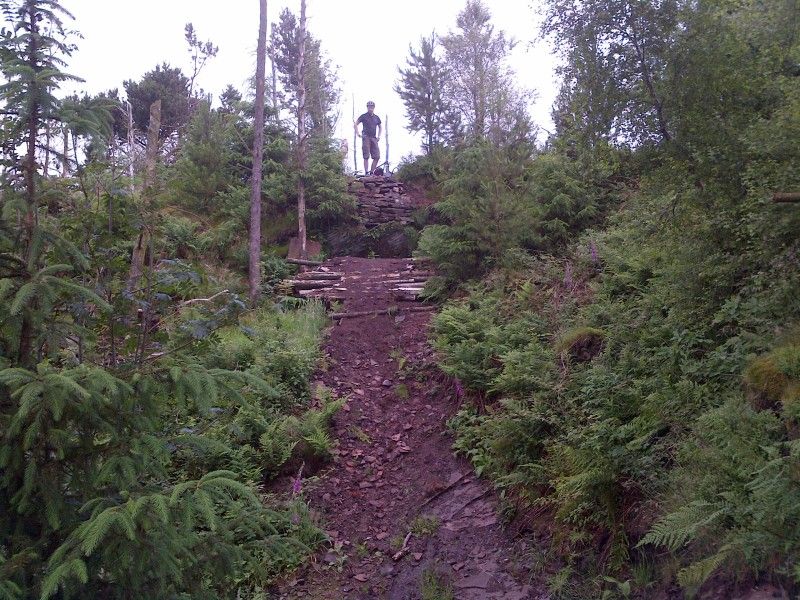 puts a bit of scale to it
Needless to say, we didn't do it. So from the pub, up across and down charity lane and back to the car. What was intended to be a quick 2ish hr approx 8 mile ride turned into at least 15 miles and the whole morning, dam it was fun