Marzocchi in their wisdom have different mounting system depending on the year.
this first picture is how to fit a standard IS mount adaptor (or direct mount caliper) to Marz's mount. Note the 2 5mm spacers.
here we have the same fork and the same caliper but we are using the QR20 adaptor (this on is an Avid one BTW).
the final picture is of the standard 6" post mount with a 203mm post to post adaptor.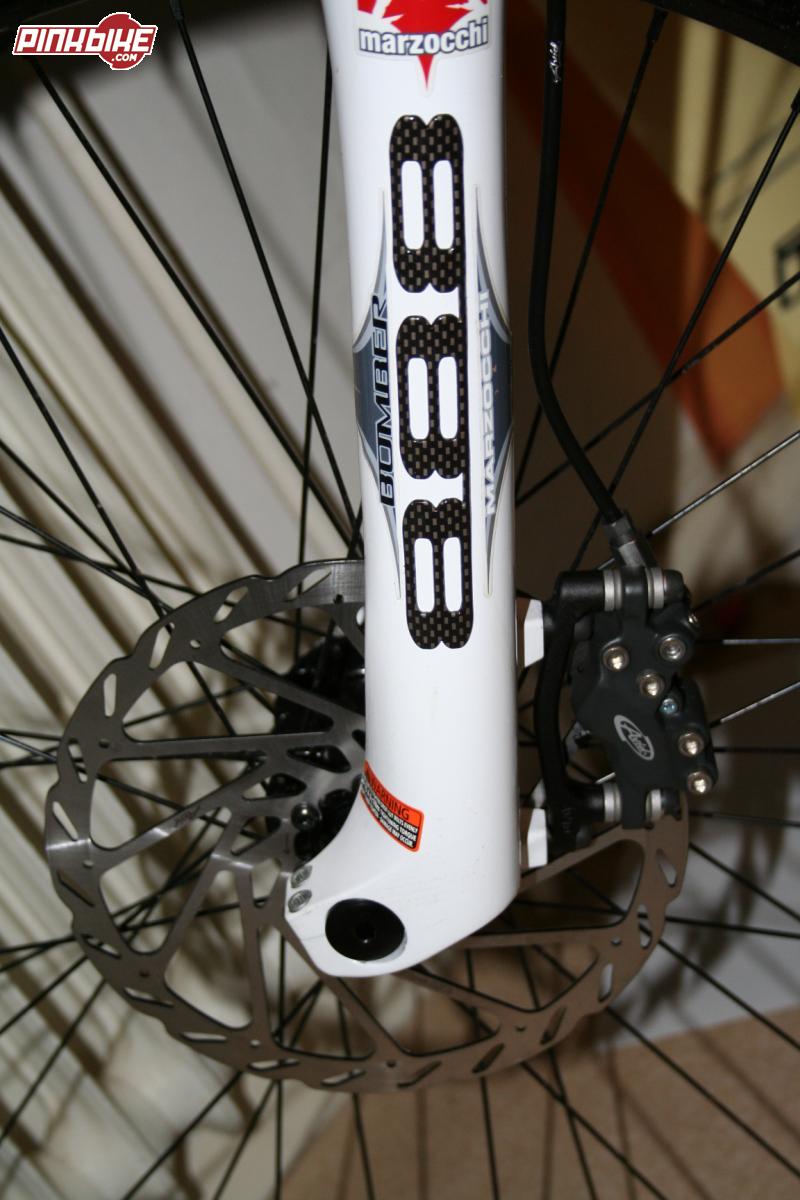 will get boxxer and others later.
all discs above are 203mm