Just bought this, moving away from mile munching and taking my riding in a direction i've not tried for a few years. Always fancied something small like this for street and dj duties but never been able to afford a really sorted one until now and this came available at the right money.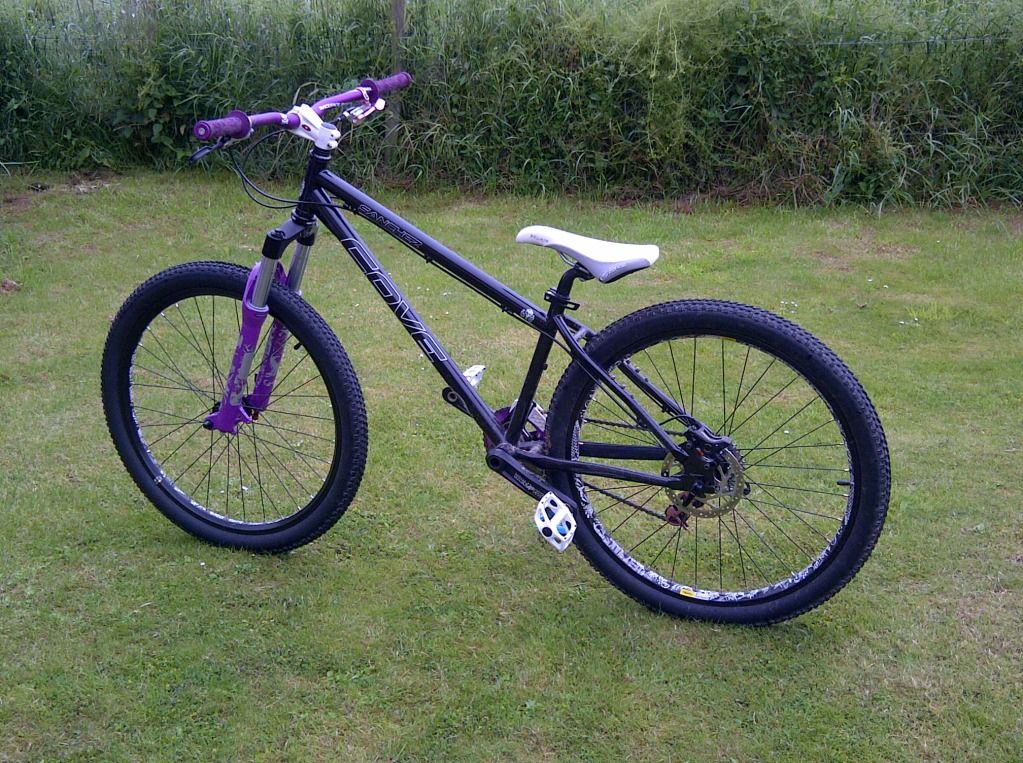 Frame: Cove Sanchez
Fork: Rock Shock Argyle 409
Wheels: Mavic Deetraks
Tyres: Maxxis Larsen TT
Bars and stem etc: Race Face Atlas and Easton Havoc, Spank grips, FSA the pig dh headset.
Seat and post: SDG Bel-Air and Push post
Groupset etc: Sram X0
Cranks and pedals: Race Face DH, DMR V8 mags
Will be fitted with full deore brakes shortly but running just rear deore at the minute.
Love how it rides and enjoying my new enthusiasm for riding. I just need to build my confidence, my ability doesn't match the capabilities of the bike - i'm not 15 anymore, i'll get there though.