Well, after a good hour of messing about in the bike shop today, we decided that the best option for me would be to buy the SKS chromoplastic mudguards, fit the rear one as normal and then somehow make some kind of clip to attach the front guard. This is what I did:-
Bought some galvanised steel strapping normally used for hanging pipes.
Cut a couple of small bits off , filed and rounded the ends.
Cut a couple of small lengths of inner tube.
Covered both bits of strap.
Put bolt through strap and through the SKS plastic clip, around fork legs.
(scary bit) Drilled hole in top of fork.
Bolted everything together.
Here are some pics:-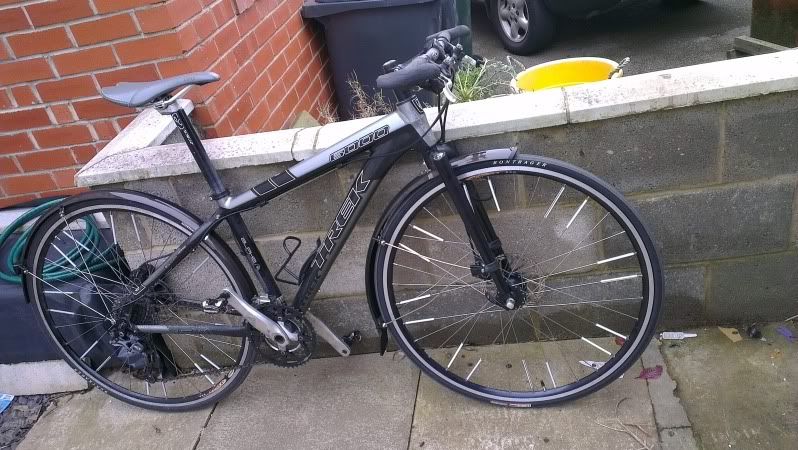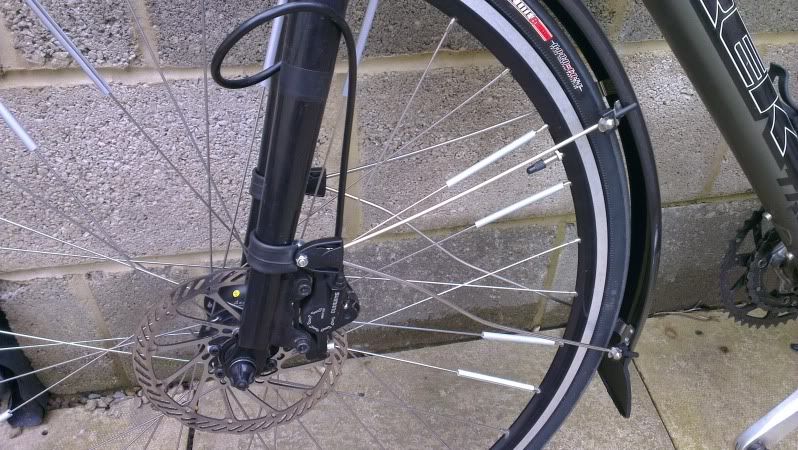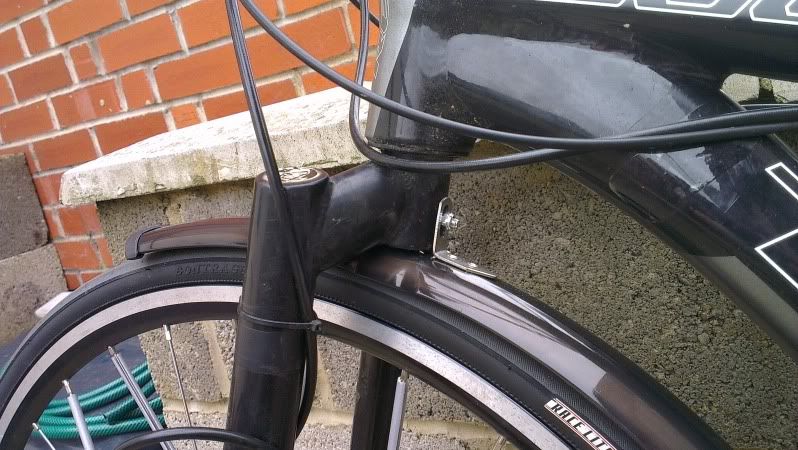 I'm pleased with it. It's all rock solid, no rattling. Not sure how much this helps anyone else, but there it is.