So, here are my rides (the road ones at least).
First up is the workhorse.
Roberts 531 steel wrapped with 8 speed chorus.
Runs like a dream and has taken through the winters months and the daily commute for some time now. Was tempted to sell to find another project once, but just couldn't bring myself to.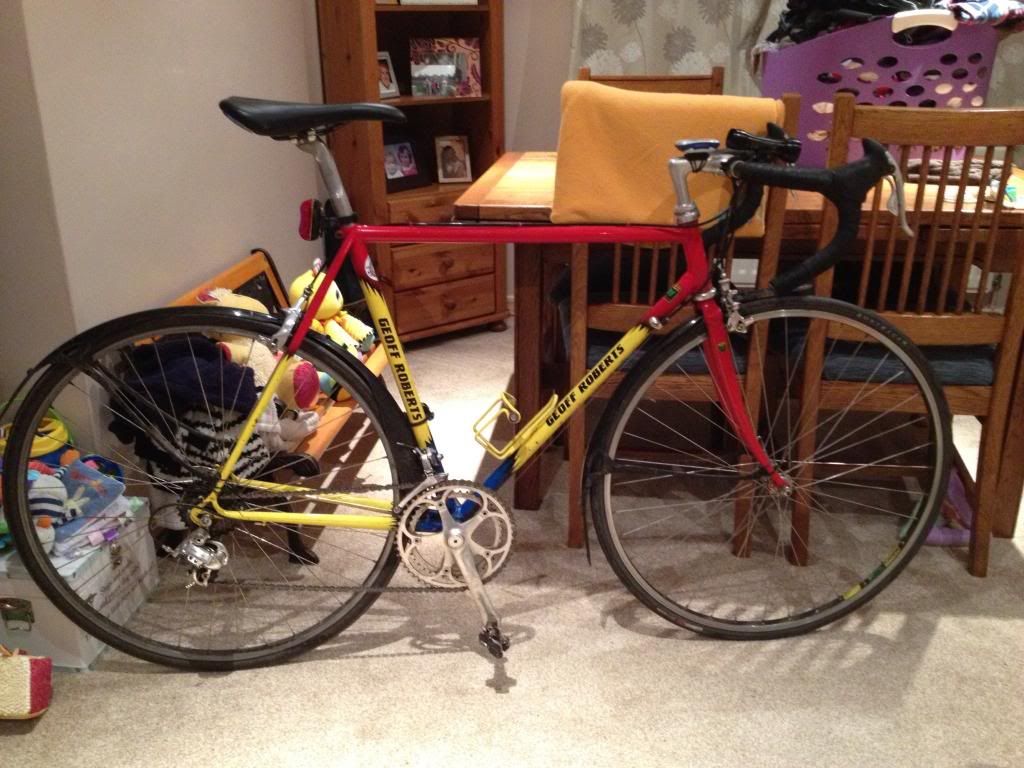 The comes the summer ride.
Argon18 krypton, with campagnolo centaur and fulcrum 3's.
Bought her early last year and love every moment we've spent together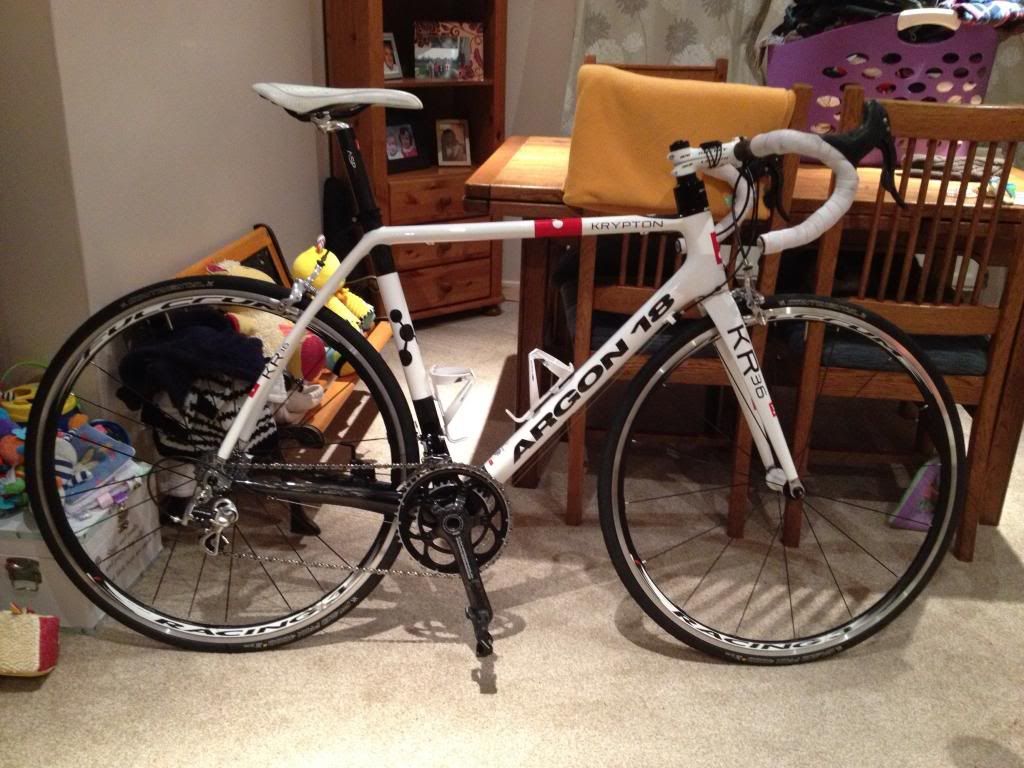 Obviously needed somewhere sensible to store them, so in exchange for a cupboard for her shoes, I got a workshop!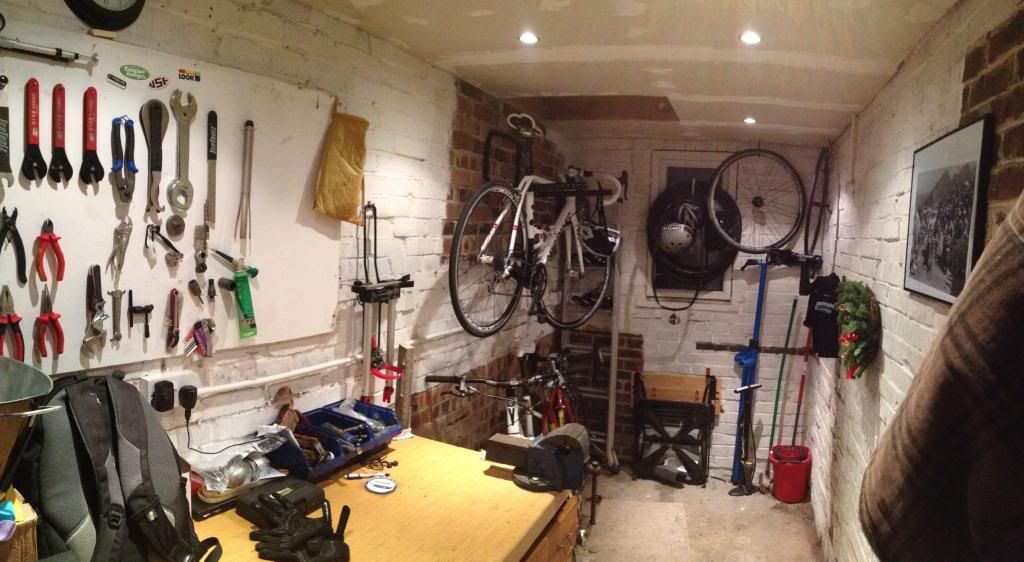 Hope you like (apologies for the colourful backdrop).