This is a little build thread to document the upgrades on my girlfriends bike. She has had it since new but never really enjoyed riding it as its such a heffer! Over 15KGs...
So I am trying to get this a bit lighter for her and upgrade it at the same time. She wanted disc brakes fitted as the v's become useless in the wet. I had a few bits and bobs spare to fit such as Hayes cable discs, Formula disc hubs, Kore bars, Shimano skewers and an LX mech. I ordered some budget rims (Alex TD17s for £15 the pair) and some spokes to suit.
Bike before:
Wheels: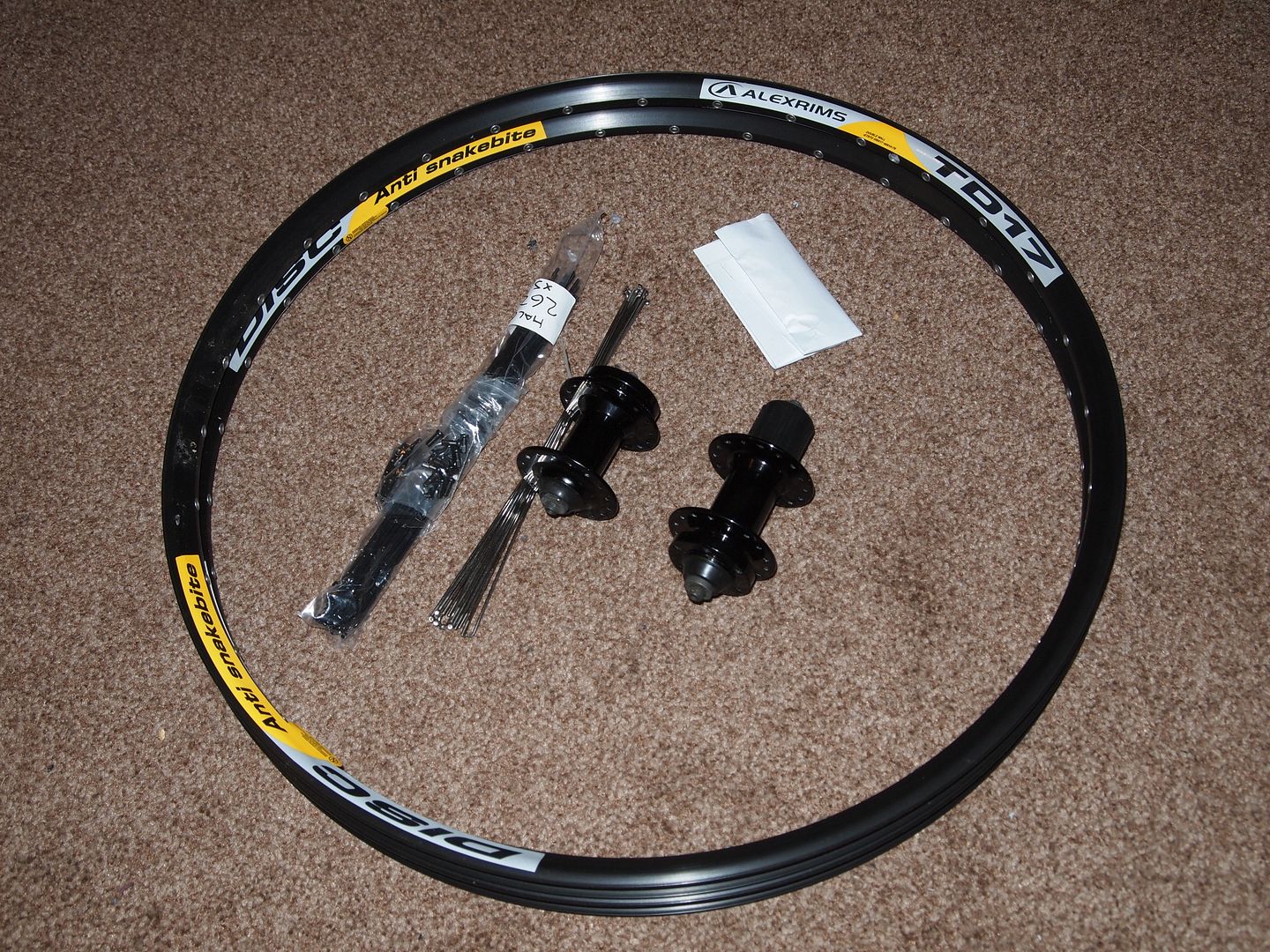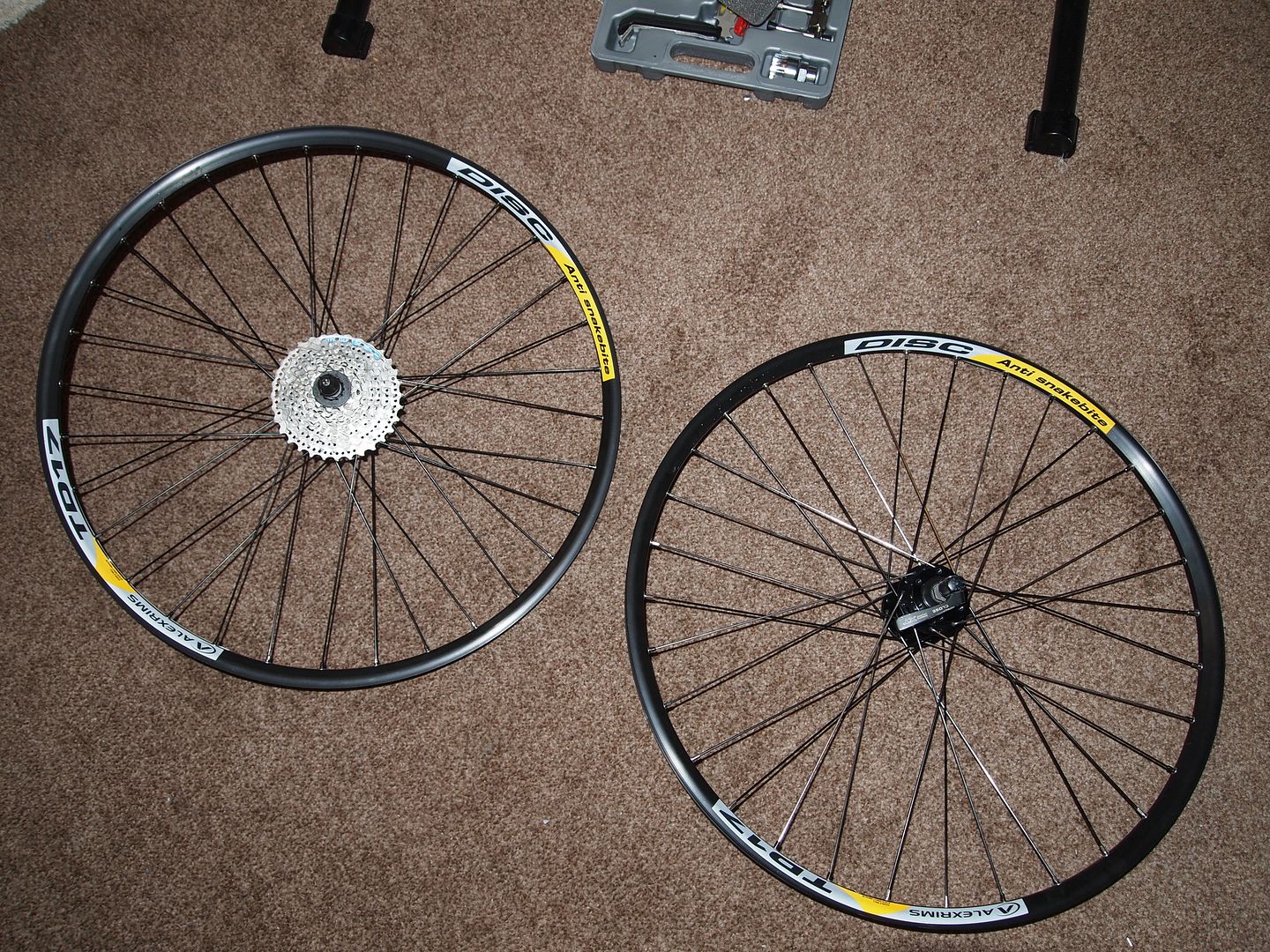 After:
Wheels lost over 300g due to the rims mainly, but the cable discs unfortunately put that weight back on but at least its central too the wheel. Over 150g was lost upgrading the bars, mech and skewers. I will trim down the hefty seatpost once we have worked out the best post height for her.
I have scored some Manitou Black Elite 80/100mm forks for not much money which should save a nice chunk of weight and be far more controlled than the current RSTs. Some lighter tyres are next on the list, and then some cranks, aiming to lose a kilo off the bike in total minimum (lost 3kg off my 15kg rockrider full sus with pretty average parts...). I may use this as a chance to upgrade my own bike and swap some bits over