Bit bored so thought I'd post a picture of my bike after owning it just over a year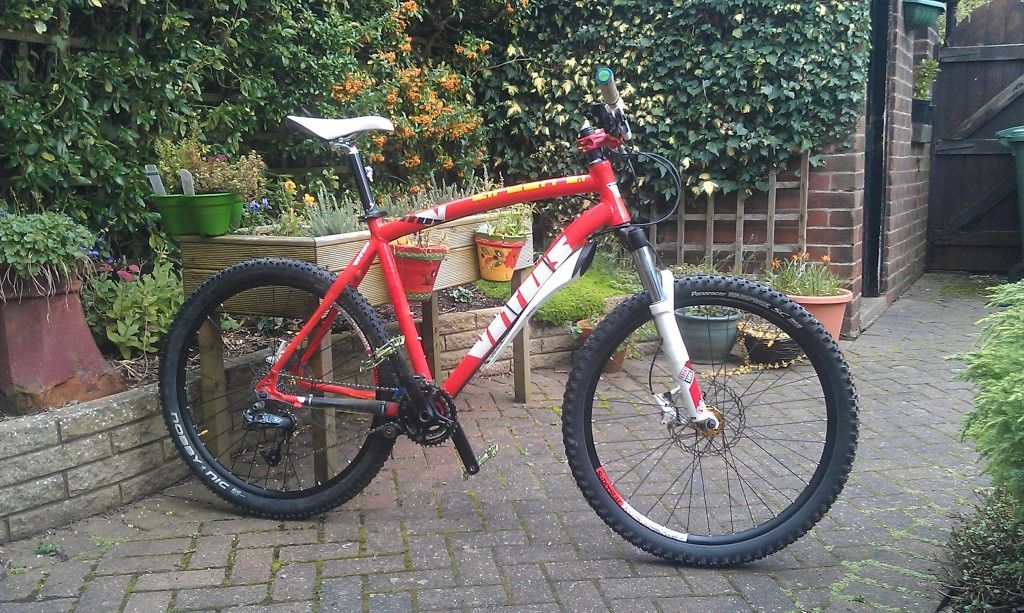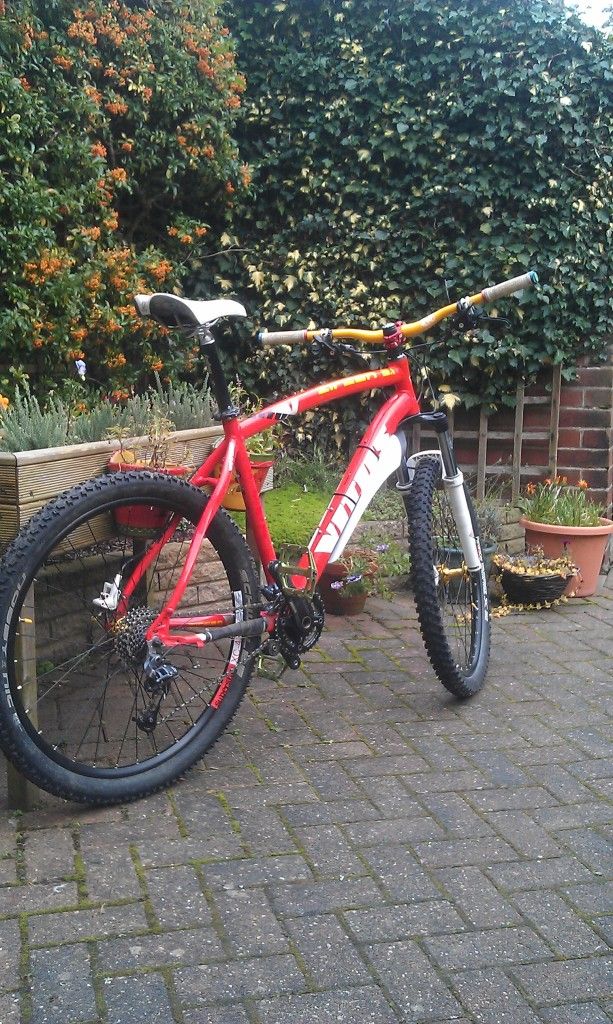 As you can see, its a bit of a themeless mish mash
Changes I've made are:
Nukeproof Warhead bars chopped to 720mm
Ragley stubbing stem
Ragley spike seat post
Blackspire stinger
Superstar XC430 wheel set with Trizoid/super fast hubs (yet to see how they turn out)
Superstar Kevlar pads (need replacing again)
Hope stainless BB
DMR Vault pedals (glad I invested in these, so grippy, comfortable and they still feel as smooth as the day I got em about a year ago)
Nobby nic evo 2.2 rear/panaracer rampage 2.35 front
Lizard skin peaty grips (need replacing)
Had some good times on it so far, it's been a great first bike, but I'm itching to change. Can't justify splashing out on a new bike all in one go (I know I could've saved up instead of buying bits n bobs) so I fancy transferring as much as I can onto a Ragley Piglet frame when the 2013 ones become available.
Anyone know of the fork is suitable for a Piglet? It's Rockshox Recon Silver R solo air 120mm. It'll have to do for now til I could afford to upgrade.