On a club run a couple of weeks ago I heard the treaded 'twang' of a spoke breaking on my new(ish) Mavic Ksyrium Elite S rear wheel, followed 10 seconds later by a puncture.
It was a drive side spoke broken at the hub end.
Anyway I fixed the puncture while the group waited (having made sure the broken spoke wasn't coming through the rim tape) and limped on with a rubbing rear wheel, but another 100m and another puncture - this time a more dramatic 'explosive' puncture that took out the side wall.
When I got home (courtesy of my good wife) I removed and binned the tyre and tube but still couldn't see what it was that had caused the puncture - no spoke protruding through the rim tape.
Later while cleaning the wheel in preparation for taking in to LBS for spoke repair I noticed this...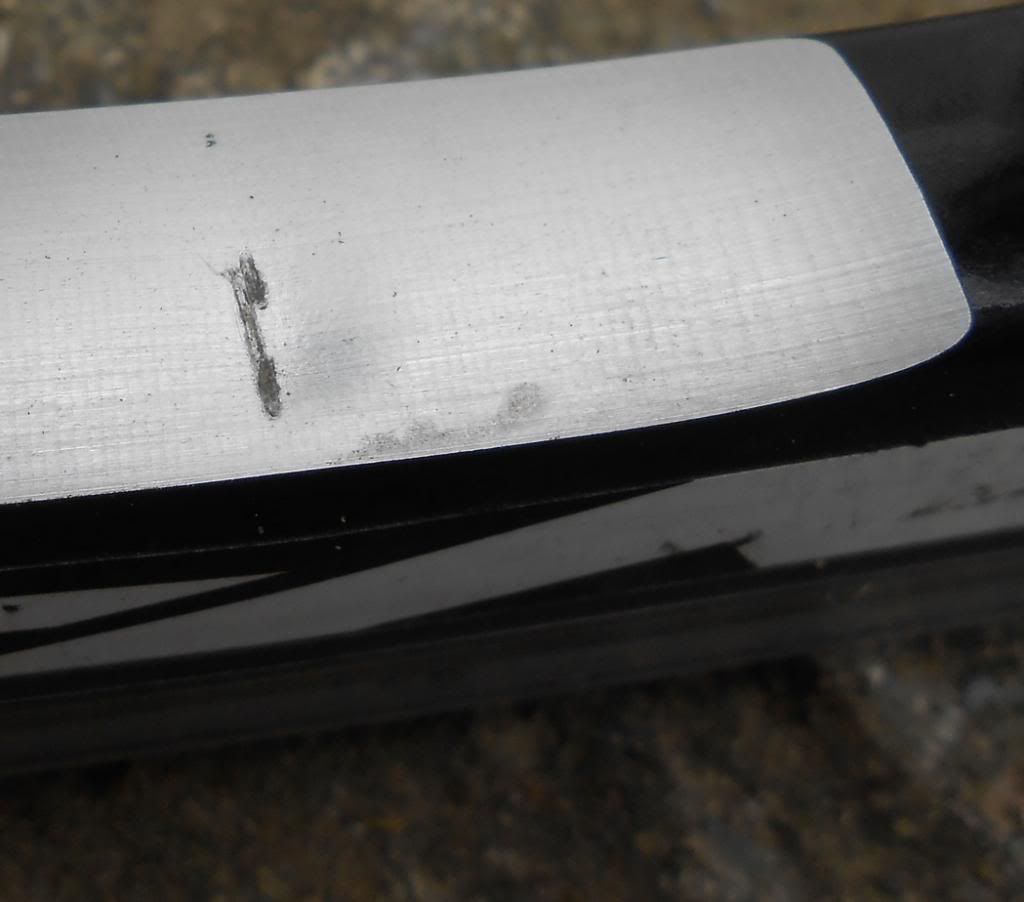 It's a small dent that appears to have actually 'punctured' the rim. To me it looks like it's been made by something like a blade that's been brought down on the top surface of the rim with some force. I have no idea whether or not it's related to the broken spoke but it is only two spokes away from it. I'm not sure either whether the damage had been there for a while previously - it's not that easy to spot on dirty wheels.
I have no recollection of hitting anything either when the spoke popped or before it. I'm a big bloke and popping spokes is nothing new to me.
[list=]Does anyone have any idea as to what might have caused the rim damage?
Why caused my two punctures and why was the second one so dramatic?
Is my wheel trashed (my LBS mechanic thinks so)?
Who's the mythical Norse god of mischief - crossword Q I'm trying to get it without resorting to google
[/list]
Thanks