I've been looking for a while at getting a new road bike. Friend of the family has cropped up saying he's selling one as he hasn't got much time to ride any more, and has hardly ridden this particular bike.
Spec wise:
- Fred Williams frame (I think. Fred Williams are a local bike shop in our area).
- Campagnolo Mirage groupset
- Michelin Pro Race tyres
- Gipiemme T Quattro 30 s wheelset
- Look pedals
- Selle Italia Trans am saddle
Here are a couple of photos: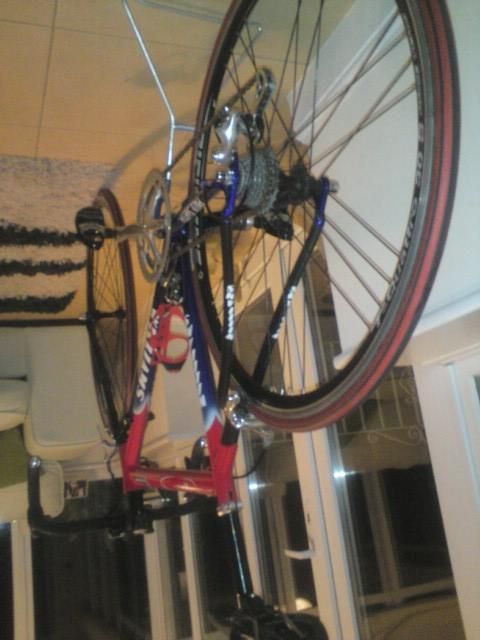 Originally bought for around £1100, asking for £500. Hardly any miles ridden on it either. Looks in good shape to me. Am going to head over to check it out one of the days this week but just wanted an external opinion as I'm a bit hopeless when it comes to brands/prices/spec of bikes...