I'm thinking of upgrading my 2007 Carrera Kraken to use for local rides (towpaths, woodland trails, bridleways etc) and winter trail bike (less cleaning and maintenance than my full suss), since it's been hanging unused since buying my Boardman, but without spending silly money. The weak points are the fork (Suntour XCR) and brakes (Tektro Io mechanical discs). What I'd really fancy would be a set of 120mm Rebas, but if I go down the road of spending that much, plus brakes (and maybe wheels, so I could go to a 15mm Maxle) then I'm thinking it would be maybe more cost effective to sell the Kraken (it's mint condition, hardly been used) and put the money into a new bike.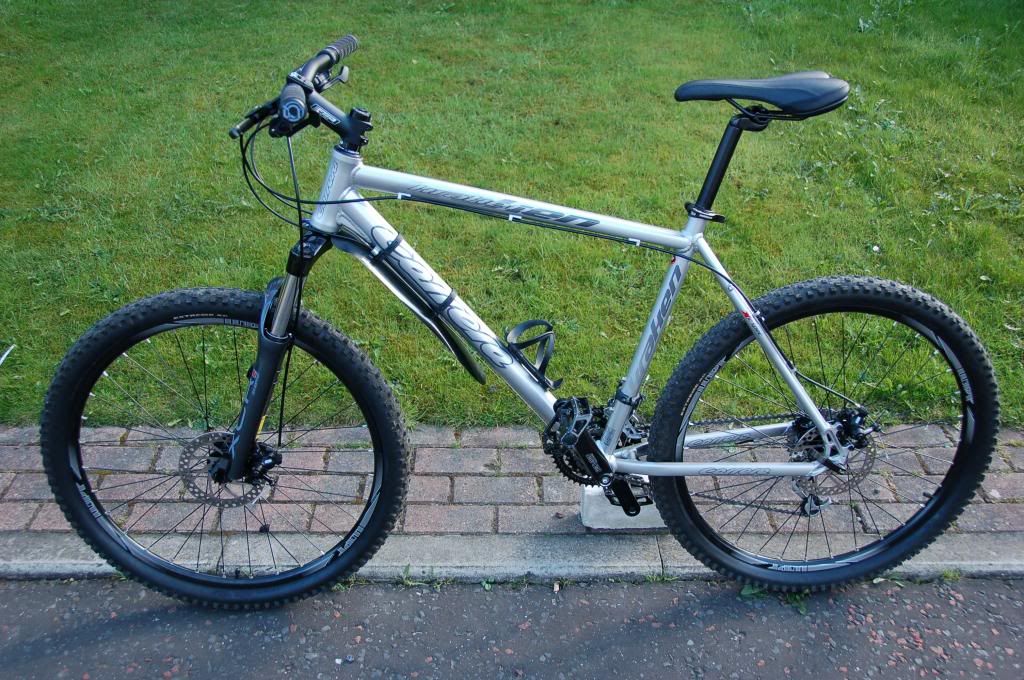 So, I've seen these:
http://www.srsuntour-cycling.com/dstore ... denduse=AM
on Ebay (new) in 100mm flavour for £135. Are they any good? I think they're the same fork as on the 26" Boardman Comp hardtail. I've read elsewhere that they're not user serviceable (which seems to be backed up by the user manula PDF, which says service at dealer in the maintenance schedule chart. I can't find anything in a 120mm flavour for a similar price range.
Brake-wise, anyone have opinions of these (and/or how they compare to the Deore M596 / M615?
http://www.ebay.co.uk/itm/190851179624? ... 26_rdc%3D1