I'm a Mountain Biker at heart but quite fancied a road bike to vary my riding a little. So, with a very limited budget and a promise to myself that I would casually build up a bike in time for the summer of 2014, it began.
First thing on the list were the frame and forks where I managed to source a rather tired looking Kinesis Racelight number.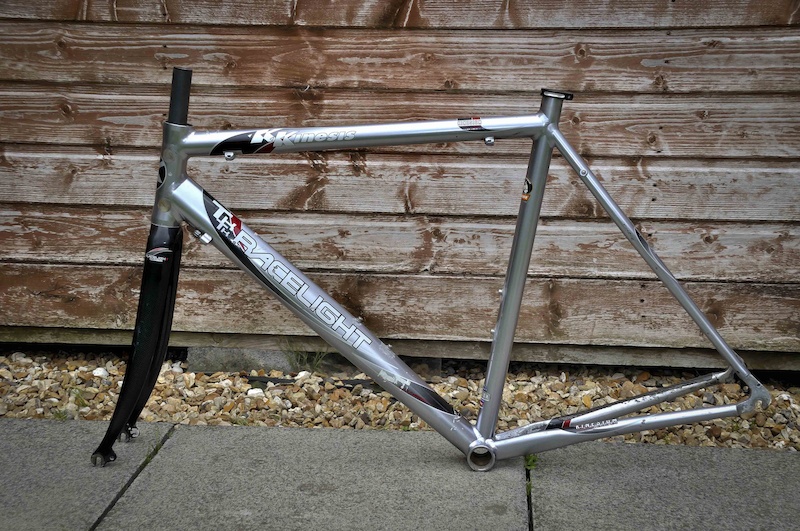 It had clearly seen a bit of action and the paintwork was looking a little worse for wear so the long and laborious task of stripping the old girl began. Cue the nitormors, wire wool and elbow grease.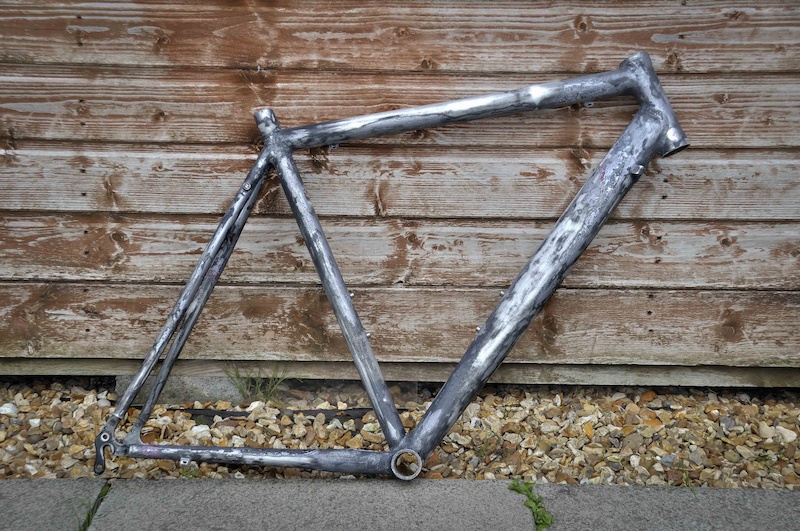 I soon got tried of scraping, sanding and swearing at it so it then went to my local metal specialists of choice, 'BettaBlast' near Newcastle where she was then treated to an acid dip. Once back home the second laborious task of polishing began whilst quietly amassing parts for the build.
Each part was sourced from eBay and online forums (my LBS is neither local - its 40 miles away - nor competitive in price) in order to stick with my budget ethos and the closer I got to getting everything I needed I found myself wanting to get her finished so bought more gear and within days of 2014 starting, she's finished. Yeah, I finished it 6 months earlier than intended but the way I see it, that's six months I now have to upgrade the wheels, forks, bars, etc,etc,etc.
I appreciate its no top-end Cervelo or Pinarello, but it set me back 1/10th the cost of carbon superbike to build and for what I'm going to use it for, I'm more than happy with it. For the moment.