I had a bit fit last week on my good bike so decided to ride it for a few days to get used to it. I wouldn't normally use my best bike for the daily grind to work, but I gave it a go anyway. I cycle from Epping to Angel. I only moved there recently, so am still getting used to the pinch points and likely accident spots (Woodford seems full of them).
Anyway, on Monday morning I was negotiating Whipps Cross roundabout when a woman entered the roundabout and ploughed into me. The visibility was perfect, I still had my lights on including an Exposure 1100 lumen flasher on the front, was wearing reflective gear and even a helmet! There was only one other vehicle on the roundabout at the time so she had no excuse not to see me.
Here is the Garmin map -
Anyway, she hit me on the left hand side and I went down on the right. I was doing around 23kph according to the garmin and the accident wasn't too hard. I'm a little bruised and stiff, but I've had far, far worse in the past. The bike wasn't so lucky.
The bike is/was a Canyon SLX CF 9.0 LTD. Which is a full carbon/super record affair. Everything is broken.
The frame is cracked, wheels totalled, bars wrecked (spokes and rims), seat buggered and the derailleur and pedals look like they've been in a war, although they still work. The total price to repair is pretty much the same as the new bike, to about £15 difference.
So, I am now completely against riding on the commute with carbon bits. Although it had the potential to be worse, this was a pretty innocuous accident and a £4.6k bill seems crazy. The woman has accepted liability and is deciding whether to pay in cash or go with insurance. Given I have her insurance details, if she doesn't make her mind up soon, I'll make it for her.
I was building a new titanium commute bike anyway and was thinking of carbon niceties, but nope, this will be a full metal job. For such a minimal impact the cost is eye watering.
New bike will be titanium with discs, Chris King hubs, H+ Son rims, Deda aluminium finishing kit (except for carbon post) and chorus groupset. I was considering Enve carbon bars and rims but after this experience I just don't want the hassle. Rising 365 days a year mean little spills are inevitable, whether they are self inflicted or not, and the cost of them has to be kept low.
Here's some damage porn:
Frame:
Front wheel:
http://i283.photobucket.com/albums/kk29 ... ff5e0.jpeg
Rear wheel:
Bars: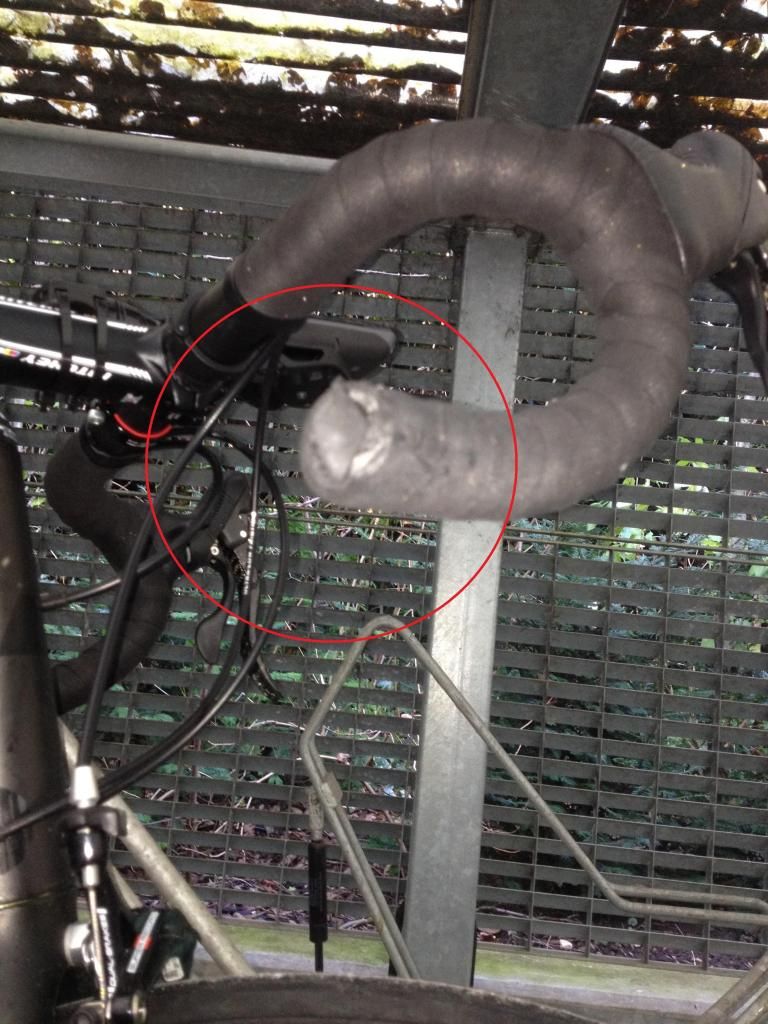 Seat: